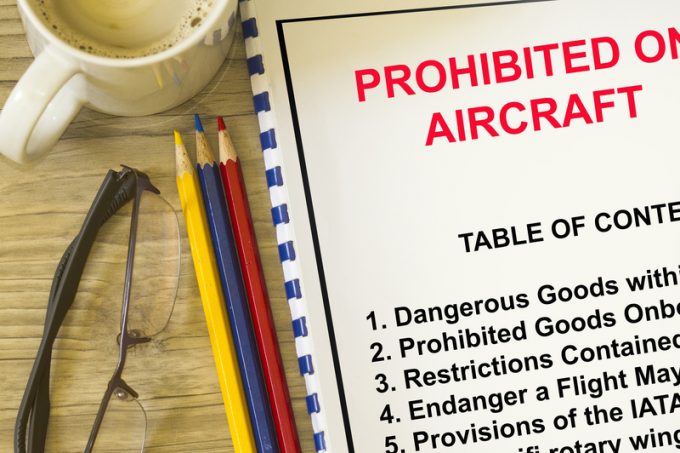 ICAO has backed IATA proposals to segregate shipments containing lithium batteries and those containing class-one dangerous goods in ULDs and cargo compartments.
The proposals will come into voluntary force from the start of 2018, with ICAO implementing mandatory regulations the following year.
Assistant director of cargo safety and standards at IATA Dave Brennan said the move followed Korean officials' investigation into 2011's Asiana 991 crash that fuelled debate over lithium battery carriage.
"Following the crash, aviation officials recommended that lithium batteries and flammable liquids not be carried in close proximity," said Mr Brennan.
"From this, the debate evolved, eventually leading to the decision to prevent lithium batteries and other dangerous goods being carried in the same ULDs or cargo compartments."
Mr Brennan said work was also underway on the development of new lithium battery classifications and a packaging standard that may see their carriage once more permitted on passenger aircraft. He said it would likely involve a test that would allow shippers to asses their risk in so far as carriage by air was concerned.
"As it stands, I expect it to take somewhere in the region of four years before these new classifications could be implemented," said Mr Brennan. "But I must stress, the hazards of lithium batteries are not on air transport, they are a government problem whether transported by air or sea."
Despite the efforts being undertaken by IATA, there have been claims of "push backs" from manufacturers against increasing safety standards.
Mr Brennan said IATA was engaging with the industry at improving this, and was working in particular with ecommerce sites.
"We have continued running global outreach with workshops and safety campaigns – last week we did six workshops across Asia, including in Jakarta, Dhaka, and Colombo," he said.
"These are product safety issues and the problems faced by carriers are the same as those leading to people's houses burning down."