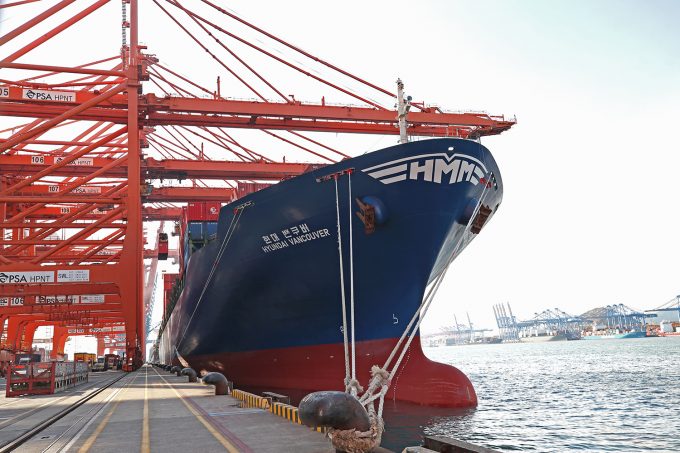 South Korea's Ministry of Agriculture, Food and Rural Affairs (MAFRA) has asked flag-carrier HMM to reserve space for food and agri-product exporters on its South Korea-Australia services in November and December.
Each month, HMM will set aside 36 teu for Korean food and agri-exports to the Australian ports of Sydney, Melbourne and Brisbane.
This volume corresponds with 79% of demand for Korean food products, such as kimchi (fermented spicy cabbage), mandu (dumplings), mushrooms and pears, in Australia.
Next year, the shipping arrangement will be reviewed to see if an extension is necessary.
MAFRA said shipping capacity continued to be tight and additional support was needed for South Korean food exporters, as this is the peak season for shipments into Australia.
Like many container routes, tight shipping capacity has spilled onto the East Asia-Australia route and, according to Freightos, container freight now costs around $6,000 per teu. Mainline operators have been diverting vessels from mid-haul lanes to the more lucrative Asia-Europe and transpacific routes, causing capacity shortages on the original trades.
The Korean arrangement is an extension of a similar request in June, when HMM was asked to reserve 200 teu for US-bound Korean food and agri-product exports on its ad hoc sailings.
HMM, which is partially owned by the South Korean government through Korea Development Bank and Korea Ocean Business Corporation, said it would continue to support agricultural and food products by guaranteeing shipping slots.
"As a representative national shipping company, we are responsible for enhancing South Korea's export competitiveness through continuous co-operation with relevant organisations," said the carrier.