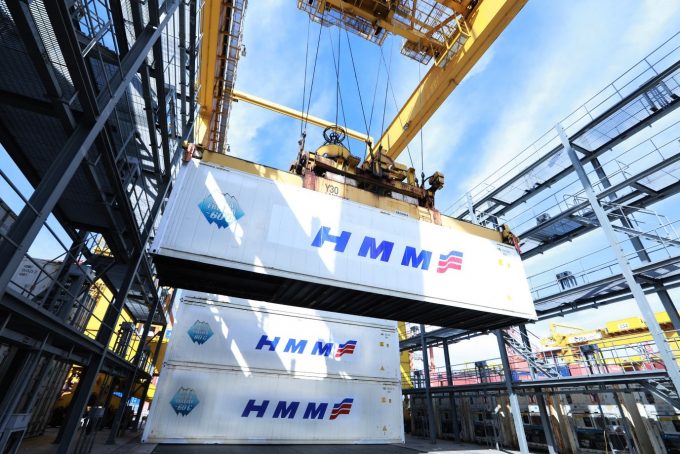 HMM is to reserve 200 teu for agricultural and food exports from South Korea to the US every month, starting 17 July.
The decision to reserve space for agricultural goods came after a request from Korea's Ministry of Agriculture, Food and Rural Affairs (MAFRA), which is concerned at runaway freight rates.
The reserved slots apply to the South Korean flagship carrier's extra loader transpacific services, which HMM began operating in August 2020 when demand for container shipping experienced an unprecedented surge.
With rates skyrocketing to both the US east and west coasts, with reports of more than $20,000/feu in some cases, MAFRA began discussions with officials from the Ministry of Oceans and Fisheries and the expectation is that challenges facing food and agricultural shippers, such as high freight rates and container shortages, will be resolved.
Agri-food exporters interested in the reserved slots can apply to MAFRA, which will collate the requests for "extra loader" services departing Busan from 17 July. Applications are to be made through the Korea Agro-Fisheries & Food Trade Corporation's 'ship export support application system' (a tentative name) that is being created for this purpose.
Based on MAFRA's estimates, 200 teu is around 50% of US demand for South Korea's agri-food exports for the second half of this year.
Shipping slots will be assigned on a first-come, first-served basis, although flexibility can be exercised for products in high demand, as well as the need to make advanced bookings ahead of the Chuseok (Korean thanksgiving) holiday in September.
MAFRA's export promotion division director Kim Jae-hyung said: "I hope the quantity of shipping slots will be of some help to exporters. We will do our best to secure shipping capacity."