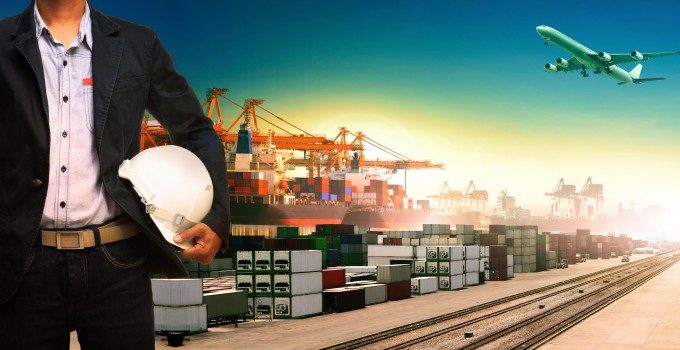 Just how does Hamburg do it? It is over 100km off the main shipping routes, one of the most expensive ports in the world and is currently suffering crippling levels of congestion. Yet it continues to win market share from its north European rivals, if the latest results from box terminal operator HHLA are anything to go by.
Germany's largest container stevedore said that despite the challenges, its market share in the north European ports range had increased to 20.4% after throughput grew 4.4% to hit 7.5m teu. In contrast, overall container throughput across northern Europe contracted by 0.5%.
Group revenue grew by 2.4% to €1.15bn, but HHLA's net profits slumped 28% to €80.5m – although that was partly explained by the one-off €17m gain in 2012 when it sold its stake in intermodal operator TFG-Transfracht.
Cargo volumes from Asia were up 6.3%, and Baltic feeder volumes rose by 8.6%, which is a not inconsiderable feat given the ever-present problems at the Kiel Canal. Additionally, its investment in intermodal connections with the central and Eastern European hinterland continued to pay dividends, with rail cargo up 18% to 1.2m teu.
However, the company is beset by a series of problems that threaten its business this year: the severe congestion currently besetting Hamburg compounds the structural challenges posed by the draught-restricted Elbe, while its sole non-Hamburg terminal in Odessa, Ukraine's chief port, faces difficulties due to the political crisis engulfing the country.
Without a deeper Elbe, Hamburg's long-term future is in doubt, as the new generation of ultra-large container vessels (ULCVs) are currently dependent on calling at high tide and the amount of cargo they are carrying to access its facilities.
Notwithstanding the fact the port has considerably large quantities of local export – which is thus, to all intents and purposes, captive – cargo, its access channel has a depth of 16.3 metres at high tide. Ships with a maximum draught of 12.8 metres can enter or clear the port irrespective of tides, while ships of up to 15.1 metres draught can only sail up the Elbe during high tides.
Thus, the chances of its becoming a victim of its own success increase almost by the day. Hamburg saw 291 calls by vessels of 10,000teu-plus capacity last year, an increase of 29% over 2012, and is expected to be up this year.
"This is causing a growing number of peaks in the capacity utilisation of our systems – with knock-on effects for productivity and costs. These difficulties have been aggravated by the continuing delay in dredging the river Elbe. All in all, these factors mean that we need additional personnel and equipment," HHLA board chairman Klaus-Dieter Peters said.
The Elbe deepening project was put on hold last year following a ruling in Germany's Federal Administrative Court. However, in December, it ruled that it would hear the case again in July, and a HHLA spokesman told The Loadstar the company hoped for more clarity on the project afterwards.
Ultimately, it will be a make-or-break situation for HHLA, as it has made considerable investments into cranes and yard stacking technology, so it is able to handle both the beam of the new-generation ultra-large container vessels – which in the case of CMA CGM's Alexander von Humboldt is nearly 54 metres – as well the large number of containers coming off it in one go.
Last year, HHLA completed a long-term stack densification project at its flagship Burchardkai terminal, which has seen it increase both productivity and storage capacity at the facility, and it also took delivery of five of new quay cranes able to reach across the widest vessels.
"The market environment remains difficult – not least due to current infrastructure deficits relating to the port of Hamburg's seaward accessibility. Furthermore, consolidation processes in the liner shipping industry will lead to increasingly volatile volumes. The situation is made more complicated by the uncertainty surrounding events in Ukraine and potential negative impacts on trade with Russia," Mr Peters, said.
"In view of this, achieving a result in the 2014 financial year that is on a par with that of the previous year, remains an ambitious target," he added.