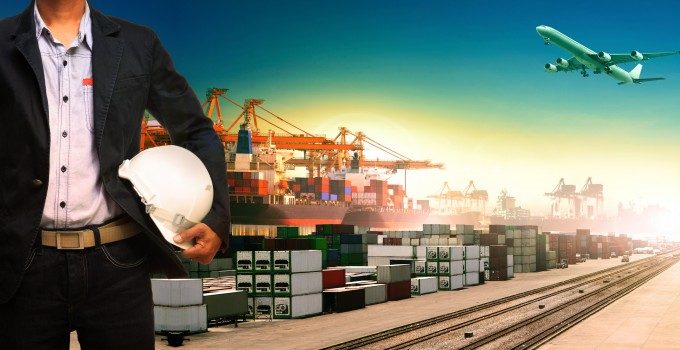 Growth of reefer traffic is outpacing that of the overall container trade, thanks to growing worldwide demand for perishables and a modal shift from specialised reefer vessels.
Drewry director and head of research products Martin Dixon told The Loadstar he expected the trend to continue, enabling reefer container rates to continue outperforming dry rates.
"Looking at the perishables market, we can't see anything jeopardising the growth rates we've been seeing – excluding these trade disputes," said Mr Dixon.
"But even there, if you look at perishables market development, it's linked to growth in GDP and population, driven by Asia – particularly shipments from Europe to China."
In 2017, seaborne reefer trade posted year-on-year growth above 5%, with 124m tonnes carried in reefers – a "big improvement" on the 10-year average annual growth rate of 3.6%.
Drewry's Reefer Shipping Annual Review and Forecast report states that it expects containerised reefer traffic to have exceeded this, forecasting growth of around 8% in 2017.
"Driving this acceleration has been the continued shift of cargo from the declining specialised reefer fleet to the container mode," Mr Dixon continued. "Indeed, the specialised sector's share of total seaborne reefer trade is forecast to fall from 20% today to just 14% for 2022, with container lines picking up the slack."
Mr Dixon said the specialised fleet had suffered particularly from "very little" investment, largely down to "poor" financial returns linked to the market's seasonality.
And of course, this has not been helped by the increasing levels of competition the specialists are facing from the container shipping lines.
"Container shipping lines are upping their game and offering very competitive rates and greater flexibility," he continued. "Given limited newbuild orders and the age of the remaining [specialised] fleet, we expect the capacity of this sector to continue to decline."
Growing demand for reefer containers has resulted in containerised reefer rates quickly outpacing the levels of growth seen in the wider containerised rates market.
According to Drewry, containerised reefer rates rose 3% in the six quarters to June 2018, while average dry freight box rates fell 14%.
"This demonstrates despite broader weakness in the container market, reefer rates have held, rewarding carriers that have chosen to invest in the cargo segment," says the report. "Meanwhile, time charter rates for specialist reefer vessels recovered in 2017 from the previous year's lows but have since come under pressure and are expected to remain so."
However, Drewry said, container equipment availability remained an issue, particularly in hinterland locations where carriers have been reluctant to reposition empty reefer boxes.
And despite production of new refrigerated container equipment recovering last year, the report says it expects supply to remain tight – even if production outpaces demand.
"Carrier reluctance to put boxes into hinterlands comes from prioritising cargo and requires minimal equipment repositioning in times of tight capacity," said Mr Dixon. "Transporting empty containers carries a cost and a hinterland origin means that the equipment may be tied up for longer."
The report also expects growth in seaborne perishables to "moderate slightly" over the next five years, dropping to around 3% annual growth. This, it says, is partly down to inclement weather in the final months of 2017 altering the trade in bananas and other exotic fruits.
"The trade dispute between US and China will have also a negative impact on overall reefer traffic," said Mr Dixon.
"Westbound transpacific traffic, in particular, will be affected, which is one of the reasons we expect the growth in overall reefer trade to moderate slightly over the next five years."