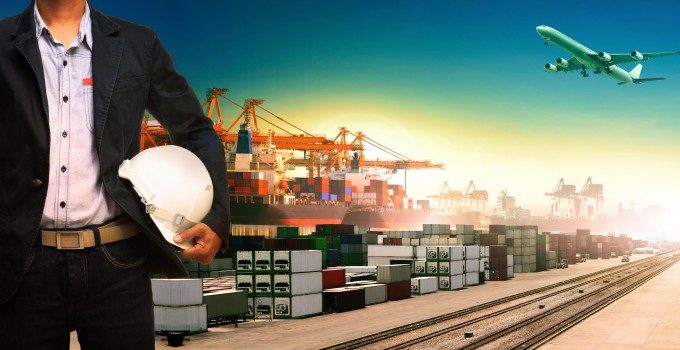 The departure from the air freight business of Mattijs ten Brink, previously SVP sales and distribution for Air France-KLM Cargo, has raised some doubt over who will take his place – both at AF-KLM, and as chairman of Cargo 2000.
As he took up his position yesterday as CEO of low cost Dutch carrier transavia, Air France-KLM Cargo had yet to announce his replacement. Meanwhile, a spokesman for IATA confirmed that Mr ten Brink had resigned his position as chairman of Cargo 2000 (C2K), raising some doubt over the future of the organisation.
It has long been mooted by many that C2K needs to reboot, shut up shop or perhaps be better aligned with the industry's focus on e-freight. One active member told The Loadstar in February that the organisation was at a "make or break" point, while Tiaca's new chairman, Oliver Evans, said in April that the industry needed to reassess the functions of the different groups.
"Do we need to have all these different vehicles? We need to work out how we simplify the landscape that we live in. Take C2K. The quality is about messaging, which is the same messaging as e-freight. There is a convergence of the processes. We will maintain an overview and take a vision on the overall landscape, and encourage our partners to engage," Mr Evans said.
However, the departure of Mr ten Brink will not necessarily be the catalyst for the end of Cargo 2000. The IATA spokesman told The Loadstar that the association was planning to "bolster" C2K next year. In the meantime, he added, C2K's vice chairman, Max Sauberschwarz, Kuehne + Nagel's vp performance and implementation global air freight, will head the organisation until the AGM in March next year, when new elections will be held.
And members of C2K, which sets standards for airlines and other companies in the supply chain, are certainly not giving up yet.
"I guess what C2K needs is a visionary who can convince the airlines which have not yet subscribed to the C2K standard, to participate," said Uwe Glaser, president of member Cargomind. "These carriers are mainly strong carriers from the Far East, but also from the UAE and US. With only about 14 carriers more we could get to 80-90% market coverage.
"It appears that in the Far East price and uplift capacity were more important than transparent processes," he added. "C2K has successfully reengineered the traditional way airfreight has been processed. Now it is time to capture the delivery process automatically and to get away from the manual entry of delivery events and fully adopt the License Plate Concept."
Mr ten Brink's departure for AF-KLM subsidiary transavia will no doubt come as a blow to the airline's cargo department, and it will add to the confusion surrounding the management structure at the carrier, which was changed on 1 July. Alexandre de Juniac became chairman and CEO of the group while Pater Hartman became deputy CEO. Camiel Eurling, former head of KLM Cargo, becomes CEO and president of KLM. Erik Varwijk, formerly managing director KLM, is EVP Air France-KLM-Martinair Cargo and Alain Malka is EVP Air France Cargo.
One source close to the carrier told The Loadstar: "As usual, someone from cargo is again taken out of the business, and there is no consistency in the management at AF/KLM. You would think they would get some professionals in there to improve results."