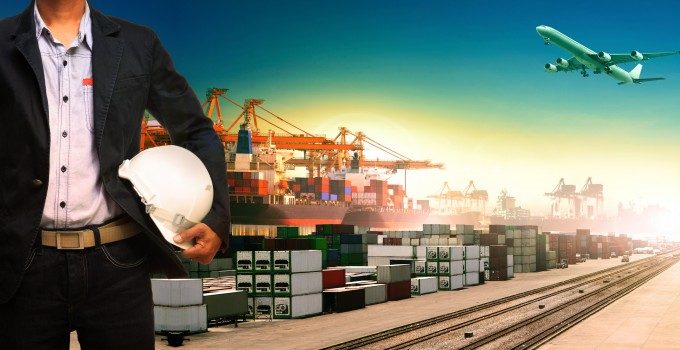 One of the leading independent European air freight forwarders has called for IATA to revamp its Cargo 2000 (C2K) programme, insisting that its achievements have been significant for airline customers, as well as airlines themselves
Uwe Glaser, president of Austria-headquartered Cargomind, said that Cargo 2000 had been undervalued by airlines, which were previously only interested in delivering goods to the airport, whereas what was important for shippers was the to-door service.
"C2K has achieved a lot and [the committee behind it] is not getting the full credit for it. What it has achieved is to create a basis for industry-wide standards. I realise that might sound like very little, and everybody says that it is so time-consuming and difficult to do, but that is simply wrong, because standards are not made overnight.
"The major achievement of C2K is that it has brought together a very diverse industry which has been operating a lot of outdated mainframe systems and software. C2K has laid the groundwork for the industry to change and its milestones have been standardised, and I'm annoyed that IATA itself doesn't appear to understand the benefits of this."
Mr Glaser added that a key problem was that some airlines had failed "to understand that airlines and forwarders offer a combined service to shippers".
"What C2K has done is made airlines and forwarders talk to each other and develop standards," he said.
Mr Glaser said that the original aim of C2K was to develop systems between airlines and forwarders that would allow them to jointly compete with the integrators, which hold an advantage in that they can offer shippers advanced track and trace systems and higher levels of predictability.
He cited the Bravo system – which deals at a station level with issues such as cut-off  times and break-down times – as one example of where these standards could allow air freight services offered to shippers by forwarders and airlines to compete on service with integrators.
"On a global basis developing a complete set of standards is a major task – but now IATA is putting lots of resources behind e-freight and very little behind C2K."
However, a key pre-requisite of making C2K work is delivering to forwarders a route map that would allow them to deliver a track and trace service to shippers, and he said that this had only partially been achieved because just 55% of airlines had signed up to it.
"With the remaining 45% of airlines we have to fake that route map," he said.
He did admit however, that IATA appeared to have undergone a change in its approach to the programme, and he had been invited by cargo chief Des Vertannes to attend its next C2K meeting.
However, he also said that developing a track and trace mechanism for C2K should be done in collaboration with organisations such as the World Cargo Alliance, and said that the company's WIN internet-based platform, that is shortly to be brought to the market in collaboration with IT platform providers such as Traxon, represented a significant opportunity for independent forwarders to offer much more advanced information levels to their customers.
"I actively participated in the early stages of WIN and I have a very good feeling about John Debenedette [WIN managing director]. He is the right person and has the right vision and I'm confident that he will turn it into a success."
As for Cargomind's own development, Glaser said that it was looking to solidify its position in the key German market with the opening of two new stations in Hamburg and Munich, to add to its existing offices in Dusseldorf, Frankfurt and Stuttgart.
Beyond that, its further expansion would be concentrated on eastern Europe, with new opportunities currently being eyed in Romania and Serbia.