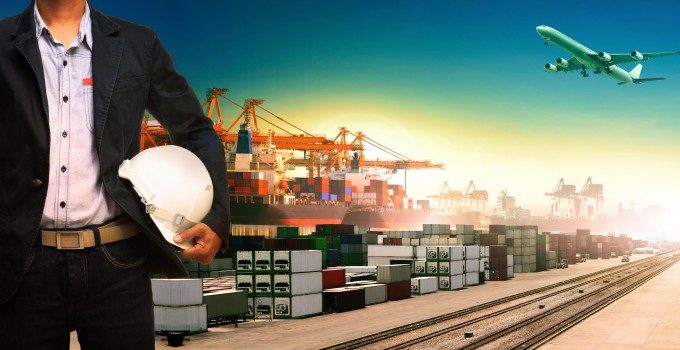 The air cargo industry will see a major shake-up over the next year which could spell the end of various industry groups, including Cargo 2000 (C2K) and GACAG, as TIACA looks set to simplify the business. Speaking to The Loadstar at TIACA's Executive Summit in Dallas, new chairman Oliver Evans said that the large number of industry associations, all set up in past years to solve particular issues, created complexity.
When asked whether this could mean the end for GACAG (the Global Air Cargo Advisory Group) – an association that bridges shipper, forwarder and carrier associations and was launched some two years ago to great fanfare – Mr Evans said: "Yes, we are having that discussion, but of course that would be a matter for the respective boards and steering committees of those organisations. The priority is to simplify our world. Do we need to have all these different vehicles? We need to work out how we simplify the landscape that we live in. Take C2K. The quality is about messaging, which is the same messaging as e-freight. There is a convergence of the processes. We will maintain an overview and take a vision on the overall landscape, and encourage our partners to engage."
TIACA appears to have become a stronger force over the past two years under the leadership of outgoing chairman Michael Steen. It has not only strengthened links to ICAO – a move underlined by the signing of an agreement at yesterday's session and reported separately in The Loadstar today – but has also encouraged participation from a wider group in the supply chain. New board members voted in yesterday include Lucas Kuehner, head of air freight at Panalpina and Essa Al-Saleh, president and chief executive of Agility's Global Integrated Logistics business group, while the energetic Enno Osinga, head of cargo at Schiphol airport, became vice chair.
"TIACA has matured," said Mr Steen. "It now has the broadest membership it has ever had and the focus is to establish it as an industry platform. It needs to deliver value back to the industry, and it is really gaining some momentum. The outside world has changed and we need to change with it. We will see more progress in the next year than we have seen in the past 20. And we can drive it by having chief executives on the board and expanding collaboration. And what is better than being aligned to ICAO?"
The board also endorsed a doubling of the membership fees to $2,000. "We want to raise funding. We have not increased fees for a long time, and we will not be shy about further increases," said Mr Evans.
Mr Steen said: "Here we are talking about making changes that will impact the industry in ways that will be worth millions. So companies cannot be moaning about an extra $500 to $1,000 increase. The changes we need to make will cost us."
GACAG has never had its own funding, and has been paid for by its founding members. One TIACA member, from a specialised IT company, told The Loadstar: "What is $1,000 if it helps us to make new connections, network and have a voice in the industry?" Another small forwarder member also shrugged off the increase. "TIACA is a good association and I get more value from it than I do from an association like FIATA, which is far more concerned with regulation and has not been very useful."
Turnout at the event itself was disappointing, with perhaps 150 delegates in attendance at its height. However, there was a greater range of delegates than at other events – with a good number of forwarders – and the conference programme was designed to encourage discussion. This worked well, leading to some frank exchanges in smaller break-out rooms.
The move away from traditional conference panels was also refreshing, and allowed other people to offer wide-ranging opinions on a host of issues, including the future for freighters, the environment and the liberalisation of markets.
One issue that was mentioned repeatedly was the poor, opaque relations between shipper and carrier. The Loadstar will cover this story on Monday, but there were loud calls for better functioning relationships, for more trust between partners and for forwarders to encourage transparent, tri-partite talks – instad of keeping carriers at arms' length from shippers.