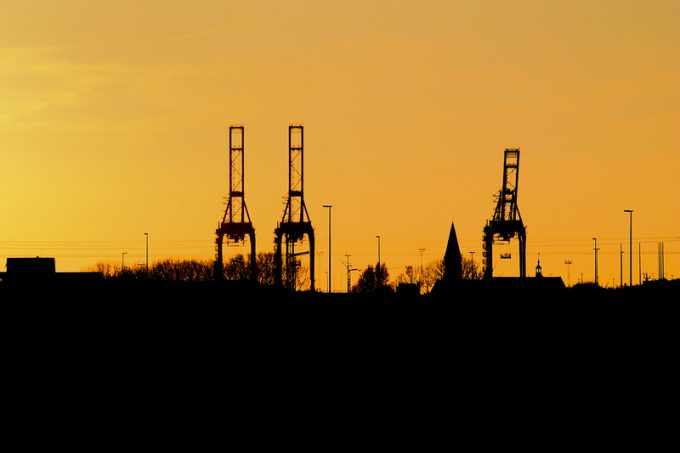 The US federal government should consider stepping in to help container terminal operators stay in business, as volumes plummet as a consequence of the coronavirus pandemic.
Two FMC commissioners, Carl Bentzel and Louis Sola, have written to the department of transport urging it to look at ways of bringing financial relief to the sector.
They said they feared some terminal operators could rack such substantial losses that they could cease operating.
"We have specific concerns about the abilities of US marine terminal operators to continue operating, considering their lease and other contractual commitments to local port authorities," they said.
"The lease rates are usually set based on a number of factors, but often correlate to cargo volume. In many of the largest ports, the leases are structured to include a fixed component based on minimum cargo volume expected at the terminal, and a variable rate for any additional cargo that allows the port authority to share in revenue if cargo volume exceeds historical norms.
"If cargo volumes drop below the 'break point' of fixed rent, marine terminal operators are likely to incur substantial losses, which accelerate as the decrease in cargo volume becomes more severe or persists over long periods of time."
The letter added, however, that the terminal operators had so far failed to arrange any form of lease payment holidays.
"It is our understanding that marine terminal operators have tried to engage with their port authority landlords to discuss the financial impacts of drastic reductions of cargo on lease economics. To date, however, little progress has been made to help adjust lease payments considering market conditions," it says.
New analysis today from SeaIntelligence Consulting documents the astonishing decline in vessel calls, as carriers have blanked large numbers of sailings in response to the sudden drop in demand in a bid to shore up freight rates.
"Blank sailings on the main east-west trades are now some 250-350% higher than what is normally seen during Chinese New Year, and hence there will be a significant impact on ports as well," said SeaIntelligence chief executive Alan Murphy.
The analyst noted that, in response to the Chinese New Year factory shutdown, some 44 sailings were cancelled on the Asia-US west coast trade, while 123 had been blanked due to the pandemic. On the Asia-US east coast trade, 18 sailings were blanked due to Chinese New Year and 56 cancelled because of the pandemic.
And the FMC commissioners called directly on the federal government to respond to the growing threat terminal operators in US ports face.
"It should be in the national interest to protect their continued existence and prosperity, both to support the industrial base and to ensure that strategic assets continue to operate," they said.
"This problem requires a coordinated solution from the federal government and local port authorities that provides relief to marine terminal operators so that they can continue to provide the movement of cargo vital to our economy.
"We understand that there may be impediments that will preclude or limit the ability of terminals to use existing relief funds. As you move forward to legislative consideration of supplemental measures to address Covid-19, we are writing to urge you to consider a means to help alleviate and bridge the financial gaps that could jeopardise continued healthy operation of our domestic marine terminal industry and of our maritime transportation system," they wrote.
According to the International Association of Ports & Harbours' weekly port monitor bulletin, as of the end of last week, 42% of ports globally have experienced declines of 5%-25% in container vessel calls, and 10% of ports have seen significant decreases of more than 25%, compared with less than 3% the week before.
The SeaIntelligence research shows European ports have actually been worse hit by the cascade of blank sailings than their North American counterparts.
The Asia-North Europe trade saw 32 sailings blanked due to Chinese New Year and 94 blanked due to coronavirus, while for the Asia-Mediterranean, those figures were 14 and 59 respectively.
Mr Murphy noted that some ports were particularly vulnerable: "Looking at Q2 20, the hardest-hit ports in the Mediterranean are La Spezia, Tangiers and Damietta, which see more than 40% of their direct calls removed due to blank sailings from Asia.
"In North Europe, the hardest hit ports are Felixstowe, Zeebrugge and Antwerp with roughly a 30% drop in vessel calls from Asia. There are only seven ports that are presently not scheduled to experience blank sailings.
"This clearly shows that the capacity reductions performed by the carriers will not have an even impact across different cargo gateways and, as a consequence, this might serve to strengthen the longer-term competitive positioning of some ports over others in Europe," he explained.