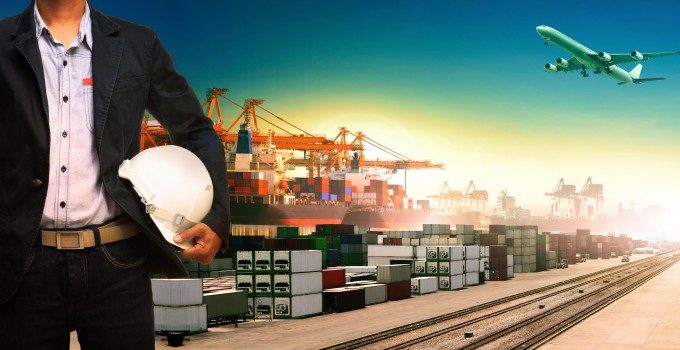 Patrick Terminals is seeking to terminate its enterprise agreement with the Maritime Union of Australia (MUA), upping the ante in its long-running dispute with the union.
The move follows the MUA's latest round of industrial action at the stevedore's container terminals, announced on Monday.
Patrick CEO Michael Jovicic said: "Enough is enough. We have presented the MUA with an attractive national offer, on top of the already very generous agreement, including a 10% pay increase across four years, coupled with protections addressing concerns over the use of casuals and job security.
"We have today lodged an application with the Fair Work Commission for an order terminating our current agreement.
"We are at the end of the road and need an agreement with our employees that works for our customers and that allows us to remain competitive in the future market."
However, MUA national secretary Paddy Crumlin said the terminal operator's application amounted to "bullying and intimidation."
He added: "[It] is poor form and another example of the corporate arrogance and hubris by Patrick's senior management that has prevented earlier resolution of the few issues in our contract negotiations with them.
"The disagreements between the two parties are easily resolved and have been achieved within the industry with other stevedoring companies without them resorting to this type of character assassination."
Indeed, this year the MUA was able to finalise deals with competitors DP World, VICT and Hutchison, leading to industry expectation a new agreement with Patrick was imminent.
However, Patrick owner Qube, having inherited the enterprise agreement from previous owner Asciano, appears determined to wrestle back the conditions and control the MUA enjoys over staffing levels and recruitment.
Mr Jovicic said: "Frankly, there seems to be no agreement to be had, particularly in Sydney, where the union is still demanding we hire from a selected list of family and friends. Terminating the agreement will allow Patrick to recruit and train employees without needing the agreement of the union."
The final straw for Patrick came on Monday, he said, when the union announced another round of rolling work stoppages at the Melbourne terminal and a 24-hour stoppage at Sydney's Port Botany on Tuesday, when the popular Melbourne Cup horse race takes place.
Neil Chambers, director of the Container Transport Alliance Australia, said the MUA strike in Sydney was "taking the piss" – an opportunity for its members to "have a holiday and watch the race."
He added: "Also, to kick the Melbourne terminal in the guts when it's down from the recent Covid-related labour shortages right in peak season, is just un-Australian."
Melbourne already has a four-day berthing delay, according to Patrick, and Mr Chambers said there would be limited opportunity to sub-contract vessels to rivals DP World or VICT, due to the high volume of vessel arrivals already scheduled in November.
"This will cause severe vessel berthing and landside logistics stress in Melbourne," he said.