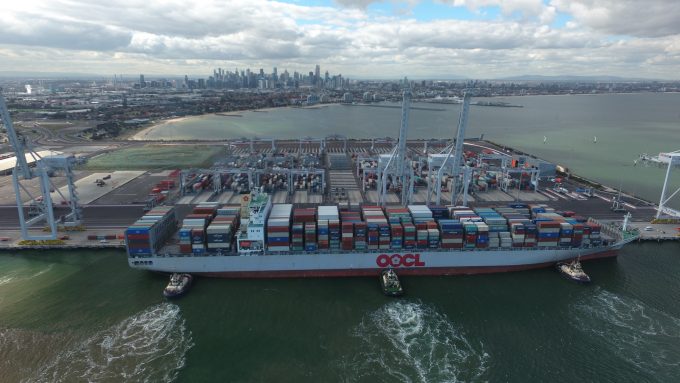 Victoria International Container Terminal (VICT) has agreed a new enterprise agreement with the Maritime Union of Australia (MUA).
The deal puts further pressure on Patrick Terminals to end its dispute with the union, whose ongoing industrial action continues to delay vessels and cause landside "turmoil" at Port Botany, in Sydney.
VICT, which operates the automated terminal at Melbourne's Webb Dock, said the agreement would allow it to keep control of staff rosters, while the MUA said 75% of casual roles would be converted to permanent positions, alongside pay increases averaging 13.6% over four years.
This and Hutchison's deal last week means Patrick is now the only major terminal operator without a union agreement.
Patrick said it had offered a deal comparable with other stevedore pay increases, but it wanted to remove a recruitment approval process that was "hurting the business".
CEO Michael Jovicic said: "The approval process with the MUA has taken, on average, seven months under the present arrangement, which means that Patrick is at risk of losing significant market share by not being able to respond to market requirements in a timely manner.
"The MUA continues to have a stranglehold over the waterfront and, like any business, we need to have the ability to hire when we need to maintain our service offering to our customers.
"Already our full-time employees in Sydney on a 35-hour roster earn A$172,124 (US$129,576) a year, inclusive of bonuses and overtime, for an average number of 198 days worked."
Meanwhile, vessel schedules face five-day delays at Patrick's Port Botany terminal, with further MUA work stoppages due until 15 July. And, according to the Container Transport Alliance Australia (CTAA), high container volumes, bad weather and Patrick's decision to reduce rail services has created "turmoil" for cargo owners.
Furthermore, CTAA said, Patrick's notice that it would not be issuing waivers on import storage fees had "dismayed" transport operators, with the terminal operator claiming the MUA action was "outside our ability to control".
The CTAA added: "It is unfair for Patrick not to accept some level of culpability for the current industrial situation. Patrick's competitor stevedores in New South Wales, DP World Australia and Hutchison Ports have each now settled new agreements with their respective workforces. Patrick Terminals has not.
"Instead, innocent importers and their transport providers will incur storage charges, supply chain delays and added operational costs.
"The situation also raises legal questions about the levying of storage charges on import containers in circumstances where it can be proven that the stevedore did not provide sufficient capacity and opportunity for import containers to be collected during the advertised free-time."