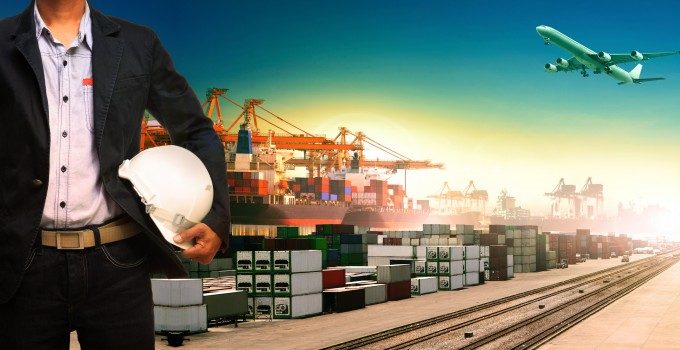 The prospect of a strike crippling ports across the US east and Gulf coasts temporarily vanished today after the intervention of the Federal Mediation and Conciliation Service saw management and union representatives agree to a 90-day extension to the existing master contract.
After talks between the employer association USMX and the International Longshoremen's Association (ILA) recently broke down, the two parties today met with FMCS director George Cohen.
After completing talks today, Mr Cohen made the following announcement: "I am pleased to announce that at the close of today's productive negotiation session, in which progress was made on several important subjects, the parties have agreed to extend the collective bargaining agreement due to expire on September 30, 2012 for a ninety (90) day period, i.e. through December 29, 2012. In taking this significant step, the parties emphasized that they are doing so "for the good of the country" to avoid any interruption in interstate commerce.
"This extension will provide the parties an opportunity to focus on the outstanding core issues in a deliberate manner apart from the pressure of an immediate deadline. The negotiations on the Master Agreement will be conducted during the same time frame as negotiations for local agreements. The negotiations will continue under the auspices of the FMCS."
The extension will take a lot of the heat out of the disagreements between the USMX and ILA which, with just 10 days until the existing contract expires, had threatened to bring chaos to US supply chains and hugely increase costs for shippers – almost every container shipping line serving the US had announced port congestion surcharges of around $1,000 per teu in the event of a strike – especially as the peak season gets underway in the run-up to Christmas.
In a further show of the union's determination, the ILA Local 1588, whose members work in the Global Terminals' facility in Bayonne, New Jersey, earlier this week voted in favour of a strike should a new contract not be in place by 30 September. It joined Local 1804-1, which voted the same way at the end of August.
Mr Cohen added that in a further effort to diffuse what had become an increasingly fractious situation, the extended round of negotiations would take place well out of the public eye.
"Due to the sensitive nature of these high profile negotiations, we will have no further comment on the schedule for the negotiations, their location, or the substance of what takes place during those negotiations," he said.
One shipper group, the Retail Industry Leaders Association, welcomed the news but urged the parties to press on to a full conclusion.
Kelly Kolb, RILA VP for government affairs said: "The 90 day extension is welcomed news for retailers because it ensures that a work stoppage at the ports will not interfere with the flow of goods during the critical holiday season.
"Ports play a critical role in the supply chain and a potential disruption would be harmful to the retail industry as it would lead to lost sales and aggravated customers."
"RILA will continue to closely monitor the progress of negotiations and strongly urge the parties to reach a long-term agreement as soon as possible in order to remove the threat of a devastating work stoppage at the East and Gulf Coast ports."