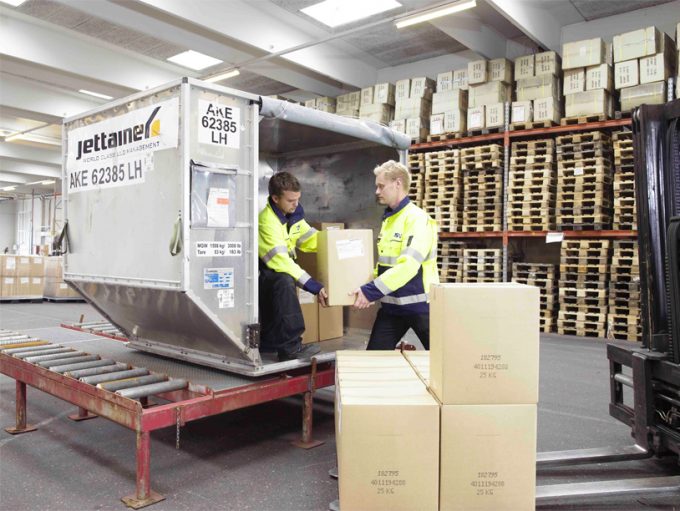 DSV has expanded its air charter network again in a bid to secure capacity for customers.
This week it launched a weekly service from Luxembourg to Guarulhos, São Paulo, with 100 tons of capacity, and at the start of March, it will begin a weekly operation from Shanghai to Chicago Rockford, with 100 tons in each direction.
Then, in April, it will start four week of direct rotations from Luxembourg to Johannesburg, two DSV "hot spots", it said, with a combined 150 tons.
DSV said customers were facing a "frustrating lack of capacity".
"We know a lot of customers struggle with a tremendous amount of uncertainty and a general lack of capacity," said Mads Ravn, head of global air freight procurement.
"Therefore, it is imperative for us to continue to provide new solutions to mitigate the negative impacts of the Covid-19 pandemic for them. We see cargo congestion at both sea ports and airports around the world.
"I am very pleased we keep expanding our international air charter services. The aim is to offer more flexibility and security of cargo, which is crucial and sought-after by our many customers."
In an earnings call this month, CEO Jens Bjørn Andersen confirmed the company had secured additional space.
"In Q1, we have got some more capacity at favourable terms, and some new customers. We have seen some customers move away from sea freight as they've been let down by ocean carriers."
He said that, while DSV's commercial terms with suppliers was secret, he did acknowledge that "it's pretty short-term", adding: "If the [contract] with the customer is longer, then it's longer with the airlines."
And he noted that yields were stronger than they needed to be.
"We expect to reach our 2025 target, but we don't need the yields we have right now to get there. If yields were to come down, you'd normally see volumes going up."
DSV pointed to Rockford as "Chicago's congestion-free airport", as forwarders had expressed concerns recently about severe congestion in some major hubs.
Björn Eckbauer, global head of operations & procurement at DB Schenker, told the World Cargo Summit last month Chicago O'Hare was "on the edge", and that the company was keen to use alternative airports like "Munich instead of Frankfurt, and Rockford instead of O'Hare, which is just a big parking lot".
He added that it would continue to use alternatives, as "I don't think the situation will improve soon".
DSV's air charter network is managed fully in-house and includes road freight to and from the airport, document handling, freight handling and planning for loading ULDs.