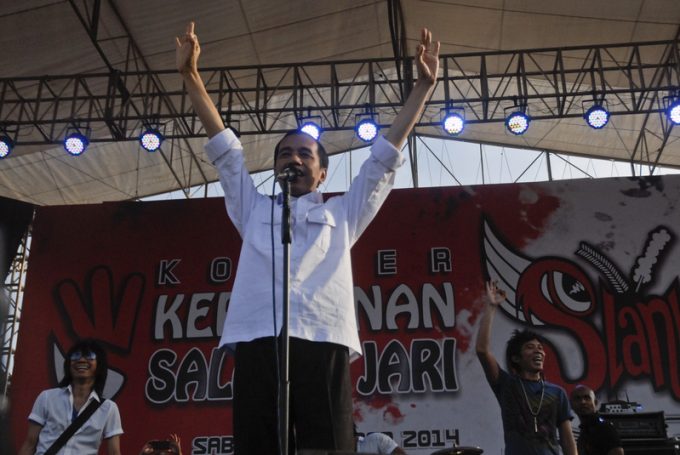 On the surface, this week's announcement that DP World will invest $7.5bn into Indonesian container ports, in partnership with the Indonesia Investment Authority (INA), is welcome in an archipelago nation beset by high logistics costs.
Scratch a little deeper, however, and it highlights a complex web of Jakartian polititicking, vested interests and corruption that has held back Indonesia's much-needed infrastructure development.
The story begins with populist president Joko Widodo's election in 2014. Also known as Jakowi, the ex-furniture exporter saw the huge potential to improve Indonesia's inter-island connectivity and develop the nation into a maritime powerhouse, on par with rivals Singapore or Malaysia.
His agenda created a wave of optimism, especially among grizzled expat engineers, port operators and logistics players usually found propping up hotel bars in the capital.
Jakowi's grand vision to create a 'Sea Toll Road' and build/modernise up to 35 ports was short-lived, however, with political wrangling hampering efforts to secure international funding.
This was underscored by the ousting and arrest of well-known port boss Richard Joost Lino from state-owned port authority Pelindo II, now known as International Port Corportation (IPC), on cooked-up corruption charges.
The Loadstar understands Mr Lino was targeted for ruffling the wrong feathers with his zero-tolerance approach to corruption, and for being part of a political set whose power in Jakarta had waned.
Development did progress at Tanjung Priok, Jakarta's key container gateway, with the New Priok Container Terminal 1 coming online with an extra 1.5m teu in early 2017. Capable of handling 18,000 teu ships, the deepsea facility initiated the port's first direct calls to Europe and the US.
Meanwhile, later that year, DPW announced it was pulling out of East Java's PT Terminal Petikemas Surabaya (TPS), issuing a rare rebuke to authorities when claiming the terms offered to renew the concession were financially unacceptable. It finished at the end of 2019 and signalled DPW's exit from the country.
Fast-forward to March of this year, and DPW announced its return to Indonesia's port sector with a $1.2bn investment, in partnership with local conglomerate Maspion Group, to build a new container port and logistics park, also in Surabaya. In fact, the 3m teu capacity DP World Maspion East Java will become a direct competitor to TPS, lying just a stone's throw away.
Which is why, according to a local source, Pelindo is "absolutely fucking furious" about the deal. He told The Loadstar: "They're really irritated, but there is quite a lot of political support for it."
Indeed, this is where the fact that there are numerous stakeholders competing over Indonesia's infrastructure development becomes apparent, because around the same time as the DPW-Maspion deal, the Indonesia Investment Authority (INA) was created by the government.
"Officially it's a sovereign wealth fund," the source explained. "But my banking friends tell me the main purpose is to help reduce the cost of infrastructure investments and to generate more cash – they don't have a pot of money to invest themselves."
As well as toll roads and airports, INA has inserted itself into the power struggle over who oversees the country's international port deals, much to the annoyance of the newly merged and heavily indebted Pelindos – previously, four separate port authorities/operators are now under the control of IPC.
The source said INA proceeded to put on a "beauty parade" for all the big global terminal operators, including APMT, CMA CGM, PSA and ICTSI, showing them four possible concessions to bid on, with the operators given the impression this is "now how you get a deal with Pelindo/IPC".
The parade included a new terminal at Belewan, North Sumatra, where a separate deal with a private investor was apparently scuppered at the last minute by INA, after a "faction of Pelindo leadership intervened to stop the deal".
He added: "INA went through two or three rounds of presentations and then decided to sign something with DPW, but I think it could be just a piece of paper: a lot of hot air, but not a lot of action. The DPW view is probably that this is a way of ticking all the boxes to make sure the Maspion terminal goes through."
Interestingly, there was no mention of the DPW-Maspion terminal in INA's announcement.
Nevertheless, the source said, the Maspion deal would be "fantastic achievement" for both DPW and Indonesia, adding that the Dubai-based operator was being "culturally sensitive" in cooperating with INA.
Indonesia's port volumes have held up reasonably well, he noted – despite the impact of Covid, which triggered a severe hit to international volumes last year, but they bounced back quickly.
INA's news this week also highlighted the country's container trade potential: "Despite historically trailing neighbouring countries in containerisation rate, and currently facing issues of high logistics costs, Indonesia is already among the top 15 countries in terms of container traffic and has much potential to grow further."
Of course, the same was said when Jokowi first launched the Sea Toll Road programme, and The Loadstar's source said the president's maritime plans "hadn't progressed anywhere near as fast as people were hoping".
He added: "I think there's a lot of desire within the government to do it, but vested interests are strangling attempts to get projects off the ground."