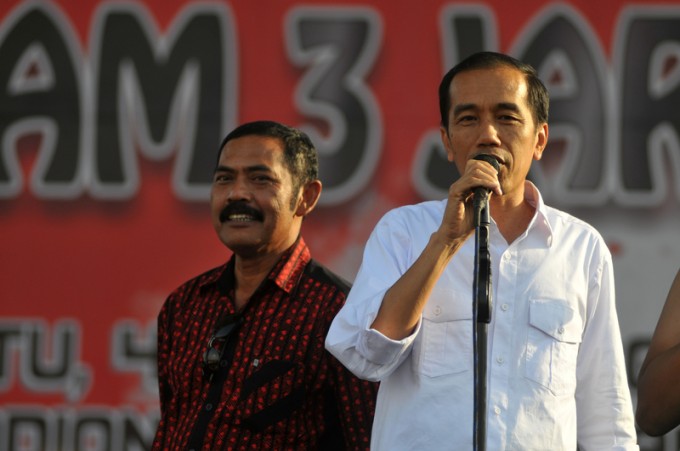 Indonesia's logistics industry is set to continue its rapid growth trajectory despite a dramatic drop in international trade last year.
Data from the Central Bureau of Statistics shows Indonesia's exports plunged by 14.6% to $150.25bn in 2015, while imports fell 19.9% to $142.7bn, leaving a trade surplus of $7.51bn.
Despite the decline in international trade, recent analysis by Frost & Sullivan forecasts 15.4% growth for Indonesia's logistics industry in 2020, citing high domestic consumption, increased exports of manufactured products, transport infrastructure investments, and regional trade integration as factors aiding further expansion.
F&S vice-president Gopal R said: "The ASEAN economic community unlocks untapped opportunities for logistics service providers through business expansion in the region. Currently Indonesia has limited logistics infrastructure, average productivity at ports, and above-average carrying cost."
Mr Gopal said improved maritime connectivity and increased e-commerce activity were also driving growth.
On manufacturing, he predicted output would grow by 6.4% in 2016, with palm oil, cacao, wood, rubber, fishery and minerals as the main areas of increased production.
Mr Gopal said consumer electronics, infrastructure, manufacturing and automotive would be key growth markets for 3PLs, and that service providers should concentrate on air cargo, warehousing, multimodal logistics and e-commerce.
Frost & Sullivan's optimistic analysis was shared by the Indonesia Logistics Association (ALI), which said logistics growth could reach 10-12% in 2016, following an 18.8% expansion last year.
ALI vice chairman Mahendra Rianto told The Jakarta Post that although raw material imports and finished goods exports had declined, robust domestic consumption would still boost the industry this year.
Mr Rianto also said e-commerce growth would aid air cargo volumes. Indonesian air freight is set to increase by 3.5% this year compared with 1.75% in 2015, according to data from BMI Research.
Meanwhile, improving Indonesia's maritime connectivity has been a major priority of the country's president Joko "Jokowi" Widodo's administration.
The vast 17,000 island nation has long been hampered by prohibitively high logistics costs due to a lack of quality seaports, and the president's maritime highway initiative laid out plans for a network of new seaports across the country in attempt to reduce costs.
A major player in executing this is state-owned port operator Pelindo II, known as Indonesia Port Corporation (IPC). As well as managing the 8m teu expansion of Jakarta's Priok port, IPC is planning to build up to 35 ports, particularly in the east islands where facilities are severely underdeveloped.
However, after its influential chief executive Richard Joost Lino was fired over corruption allegations in December, despite a lack of evidence, a source close to IPC told The Loadstar there were significant doubts as to whether these port projects would progress as planned.
"It's slowing down that's for sure – getting a decision out of anyone is quite difficult and people are generally occupied by responding to enquiries from parliament or the Corruption Eradication Commission.
"Ongoing projects like New Priok are continuing OK, sort-of, but new projects are now under severe threat," he said.
The source added that IPC's ability to secure international financing for the much-needed port projects – a hallmark of Mr Lino's tenure at IPC – is in doubt because of outside interference in its operations.
"The way it [parliament] is meddling with decisions, and thinking that it can change how the legal processes work without that having an impact on IPC's ability to secure the right financing is a major concern."