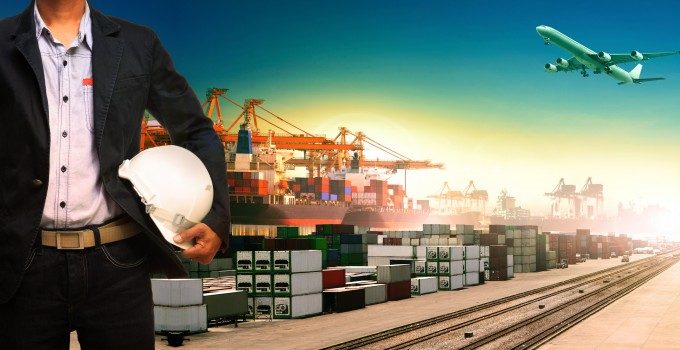 Indonesian president Joko Widodo has taken a keen interest in his country's maritime logistics development since taking office in October last year.
More commonly known as Jokowi, the ex-furniture exporter knows first-hand how infrastructure limitations continue to hold back the economy and potentially explosive growth.
He had specifically singled out the long dwell times experienced in Jakarta's Tanjung Priok port. A lack of progress in reducing the time containers sit in the port from seven to nine days to three or four has led to the arrest of officials at the trade ministry, with local media reporting an ongoing corruption and bribery case.
David Wignall, senior vice president at Indonesia Port Corporation (IPC) – the authority responsible for overseeing operations at Tanjung Priok – told The Loadstar during an interview in Jakarta that dwell time issues were customs-related and not caused by the port operators.
"The terminal operators are doing everything they can to get cargo moving," he explained.
"You have some interesting regulations where cargo has to move within three days, but all that happens is the cargo is moved from the port, where it's not cleared by customs, to an inland container depot, where it's still not cleared.
"The issue is making sure customs and the clearance process works – that's where the dwell time is."
One potential solution could be the implementation of a single-window system, whereby all documentation would be automated through an online network between supply chain stakeholders. Mr Wignall says this could help in removing cumbersome processes such as paying duty in cash through particular banks.
He added: "There are many agencies involved and that's one of the issues – there's a lack of transparency. Sorting this out is a long- term job. Ports are notorious for corruption and cleaning up pockets of it is hard work."
State-owned enterprise IPC, also known as PT Pelabuhan Indonesia II, has ambitious plans to bring down logistics costs – currently in the region of 24% of GDP, compared with neighbour Thailand's 16% – by significantly expanding Tanjung Priok and building a network of up to 35 new seaports across the country over the next four years.
The priority is the $4.66bn New Priok Port development, which could eventually add 8m teu of capacity to the 6.4m teu Tanjung Priok handled in 2014.
Terminal 1, the first of an initial three new container terminals, which will be operated by a consortium of Mitsui, PSA International and NYK Line, is nearing completion and will immediately add 1.5m teu of capacity.
Dredging has already increased the draught to 14 metres with 16 metres expected by January, allowing the port to potentially handle the mega-vessels deployed by carriers on the major east-west tradelanes.
Mr Wignall, a seasoned port consultant, was brought into the IPC fold to help deliver New Priok Port and to develop port infrastructure across the huge 17,000-island nation, the world's fourth largest by population, with 250m people. He expects New Priok's Terminal 1 to help ease the squeezed container capacity seen in Jakarta, Indonesia's capital and import gateway.
"Terminal 1 should keep us going until around 2019. After that, there's some debate around how quickly additional capacity will be required," he said.
IPC remains cautious about adding too much too soon in terms of new capacity. Mr Wignall cited South Vietnam's Cai Mep port complex as one example where a combination of factors meant growth forecasts had been overblown, leaving operators struggling with only around 30% terminal utilisation.
"All new ports need to make money in some shape or form. We can't afford to make the same mistakes.
"With New Priok there is a difficult line, we can't do anything that's anti-competitive, as we want to increase competition between terminal operators, but we can't allow additional capacity to be added without consultation – it's a difficult balance," he said.
Meanwhile, Jakarta's notorious traffic problems mean investment in road infrastructure and port access will be vital to ensure smooth cargo flows as port volumes ramp up.
Construction began last year on the Trans-Java toll road, which will see 17,000 vehicles a day transiting the island, easing the burden on Java's northern coastal road, which is said to carry goods worth the equivalent of 50% of the nation's economy.
However, Mr Wignall said the development of a canal connecting Tanjung Priok with the Cikarang industrial zone could also be significant in reducing road congestion.
The canal could potentially carry barges of 96 teu between Tanjung Priok and a new inland terminal just 1km from Cikarang, drastically reducing road haulage.
"Three million teu could disappear off the roads around Jakarta. That would be a massive game-changer," he said.