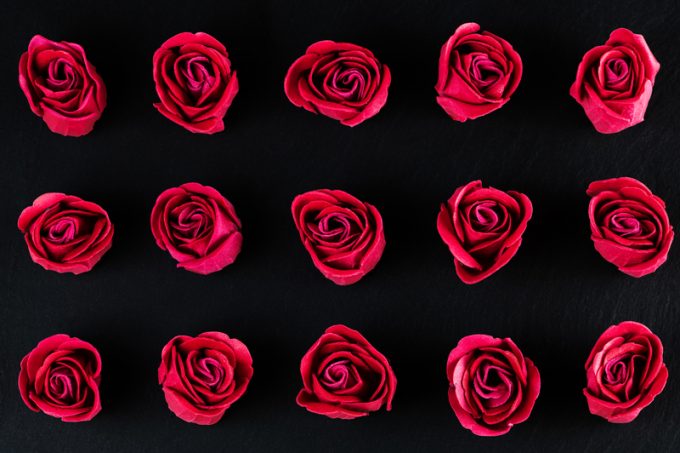 It's Valentine's Day, another Hallmark moment. Card manufacturers and chocolate makers, of course, see a direct benefit, in sales, but for all those companies working in the B2B environment, the best they can do is put out a PR with a Valentine's twist – and hope it's a slow news day. 
The best today is from a digital agency, trying to reassure us all that AI won't take our jobs. The agency's AI, primed with "the best bits from 999 of the world's greatest love songs", has created a song called: "Downtiration, Tender Love".
With lines such as  
"I ask the curtains, it wasn't fake 
Pretend I don't matter I've been tall 
Soul wasted after for these 
of L.A pringing hey, hey, hey",  
the agency assures us it proves "creativity can't be replaced by AI". 
In the freight world, there are some better reasons to put out PRs on Valentine's Day, but here at The Loadstar we tend to ignore those which celebrate the movement of freight by a carrier. It's a bit like Tesco saying there is food in its supermarkets, or that a corporate IT department has spent the day doing, well, corporate IT.  
But airlines love to tell the world about the flowers they shift, their rose-carrying charter flights – which they do every year.
So we thought we'd look at which is carrying most this year and, perhaps more importantly, which is carrying more than it did last year.  
That was the plan, anyway. But true to freight form, no one is measuring by quite the same yardstick. 
Most impressive growth goes to Emirates, which this year has apparently flown three times more flowers for Valentine's Day than it did last year.  It has operated nine specific charters, with an additional 900 tonnes of roses, against last year's 300 tonnes on three extra freighter flights. 2018 numbers were lower than 2017 however, when it carried 350 tonnes, on four flights. 
AF-KLM wins in volume terms. In a two-week period it carried 3,300 tonnes from Ecuador, Colombia and Kenya to Europe – up from 3,000 tonnes last year.
But Turkish has sneakily tried to take the lead, saying it carried nearly 4,000 tonnes – but that is since the start of January, so presumably they were not all for Valentine's Day – or if they were, they are for failing relationships. Dead rose, dearest? 
IAG Cargo has tried to join in the fun, but without specifics, it is not really playing the game, much as American did last year.
Some airlines have bowed out of the Valentine Day's fun altogether: Cargolux hasn't mentioned it this year, while Latam hasn't been flower-focused (in PR terms) since 2017, when it measured its volumes by the number of bouquets.  
But we have a new entrant in 2019: Panalpina, which has measured in stems, which must have been dull to count. It carried 1.6m roses from Nairobi to Sydney.  
There may well be more, but these are the ones that have winged their way into The Loadstar's inbox.  
Shipping lines of course, which carry something like 90% of the global perishables trade, haven't mentioned it at all. A missed marketing trick? Or a pointless PR? You be the judge. 
Out tomorrow: The Loadstar LongRead on African perishables