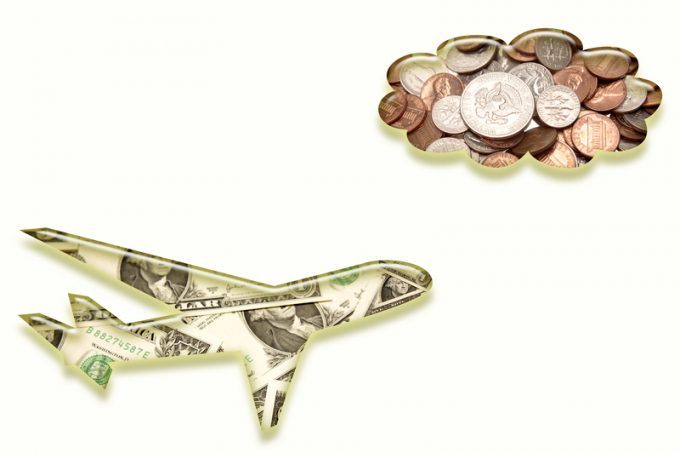 Air freight is getting more expensive – but all flights aren't full, signalling that demand is not yet as strong as expected.
According to the latest figures from Clive Data Services, capacity in October was 17% higher than a year earlier, while the dynamic load factor was 3 percentage points down, at 68%, although it rose 2 percentage points from September.
Rates, however, were 37% higher than a year earlier, but Clive noted that there were "significant market performance deviations".
"Flights ex-Asia Pacific-Europe remained virtually full, lifting rates by a further 20% over September 2021, while APAC-North America rates reached a double-digit level per kilo. Overall, international rates rose 10% month over month.
"Load factors out of APAC westbound in October stood at 91%, while eastbound produced a strong 89%.
"Some mid-tier markets in Asia, such as Vietnam and Malaysia, showed the highest spot rates – between $9-10 per kg into Europe. In comparison, Hong Kong in the last week of October was close to $7 per kg."
Niall van de Wouw, MD of Clive, said the monthly growth in load factors meant "you can see the build-up to the peak season".
But he added: "Admittedly, demand is not yet as high as some stakeholders had feared (or hoped).
"Capacity on a like-for-like basis (compared with September 2021) was more or less flat (+1%) and, combined with a load factor of 68%, this does not seem to indicate the final sprint to the end of the year has started.
"October was a steady month in the market, overall, with some strong seasonality factors, but the dynamic load factor was lower than anticipated, given the strong week-over-week increases we reported in September.
"A global dynamic load factor of 68% does show how efficiently the market is currently operating, in terms of matching supply and demand."
While 68% may seem low, Clive's analysis indicates that the maximum, when backhaul is taken into account, would be about 80%.
IATA said there were some "good signs" for air cargo, with the inventory-to-sales ratio still low ahead of peak year-end retail e-commerce events, as well as improved cost-competitiveness relative to shipping, but constraints could risk growth, it added.
Willie Walsh, IATA's director general, said: "There is a benefit from supply chain congestion as manufacturers turn to air transport for speed. But severe capacity constraints continue to limit the ability of air cargo to absorb extra demand. If not addressed, bottlenecks in the supply chain will slow the economic recovery from Covid-19.
"Governments must act to relieve pressure on global supply chains and improve their overall resilience."
IATA also noted that long delays for shippers could lead businesses to turn to air freight, but shortages of commodities such as semi-conductors could impact demand.
"Current supply side issues mean the impact is uncertain. One of the roadblocks is the strong increases in prices, both for businesses and consumers. The G7 producer prices, which measure the input costs paid by producers, rose by 10.8% year on year in August, the largest increase since the series started, in 1983."