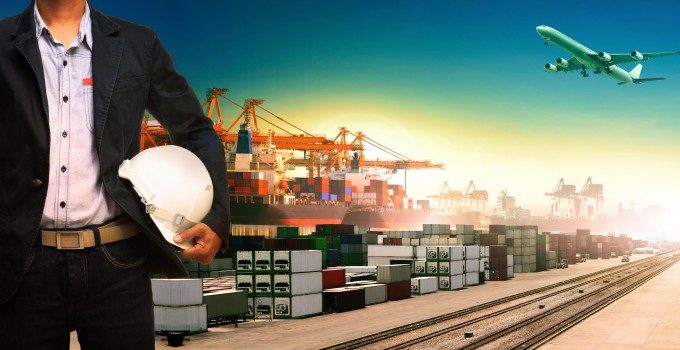 XPO Logistics is set to expand into the contract logistics segment following an agreement to buy US-based operator New Breed for $615m, which would represent the fast-expanding XPO's largest acquisition to date.
XPO Logistics chief executive Bradley Jacobs told The Loadstar that New Breed would give XPO full control of the supply chain.
"It is a transformational acquisition for us because prior to this point we had a very small exposure to the warehousing segment of the supply chain. We had trucking, freight forwarding, intermodal and last-mile deliveries – and now we will be able to keep our hands on the freight all the way through from the factory in China to the consumer in the US," he said.
Mr Jacobs described New Breed as the "Rolls Royce" of the contract logistics business in the US.
"Apart from some work it does for Bombardier in Ireland, about 90% of its business is in the US, and its customer base is blue-chip companies in fields such as aerospace, telecoms and high-tech, and it develops highly engineered custom-designed supply chain solutions for them," he added.
In the 12 months from June last year to this, New Breed earned revenues of about $600m and had an EBITDA of $77m, which meant the purchase price was eight times that.
XPO also announced the acquisition of Atlantic Central Logistics (ACL), a company specialising in what Mr Jacobs described as "next-to-last mile deliveries", for $36.5m, which will join previous XPO acquisitions 3PD and Optima in the newly branded XPO Last Mile division.
"ACL is a smaller deal than New Breed, but strategically just as important. It is focused on the e-commerce sector, and has a range of contracts with big box retailers that need to move huge volumes of goods from distribution centres to the US Postal Service.
"It makes a lot of its deliveries at night on a lot of lanes that are complementary to our existing lanes, so that by integrating it we will be able to leverage capacity," he said.
The company also realigned its divisions, with XPO Express and XPO Last Mile formally launched. A rebranding of New Breed into a dedicated contract logistics division will take place over the next year.
The announcement of the deals came as XPO reported its second quarter and first half financial results, and adjusted its calendar year financial projections, partly as a result of organic growth in its existing freight brokerage, freight forwarding and expedited logistics divisions, and partly due to the new revenue streams from the acquisitions.
"We have raised our year-end projects from the previous guidance of full-year revenues of $2.75bn to $3bn and EBIDTA from $100m to $150m," he told The Loadstar.
Total gross revenue for the second quarter increased 323.8% year-on-year to $581m, while it posted a net loss of $13.8m, compared with a net loss of $17.4m for the same period in 2013.
And it still has a sizeable war chest should further attractive acquisition targets present themselves. "Without raising any further equity, our existing cash reserves plus our debt facilities mean we have around $1bn to work with," he said.
A measure of how far it has come – and how far it still has to go – was given by one of the US's largest logistics providers yesterday when CH Robinson reported its second quarter results.
It posted revenues of $3.5bn and a net profit for the period of $118.5m, representing gains of 6.5% and 6% respectively.
The company saw cargo volumes grow and double-digit revenue gains in its full and less than truckload businesses, and lesser rates of growth forwarding and customs brokerage segments.
In fact, the only area where it witnessed a decline was its sourcing business, which fell 10% year-on-year.
"We continued to experience volume and net revenue declines from a large customer. We expect these declines with this large customer to continue throughout 2014. Volumes were also negatively impacted by the west coast drought which affected product availability," a statement from the company said, explaining its sourcing line.