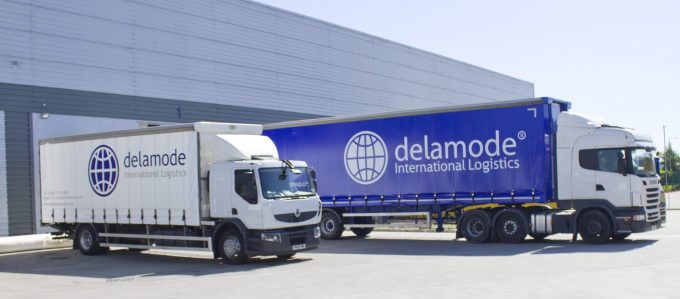 UK-based freight forwarder and road freight operator Xpediator will continue to scout for acquisition opportunities after reporting a 60.7% increase in first-half revenue and 44.2% year-on-year growth in adjusted operating profit.
The group, which includes the Delamode freight forwarding brand and road transport and warehousing activities, posted a revenue of £78.9m for the first six months of the year, compared with £49.1m in the same period last year.
Adjusted operating profit was £2.1m compared with £1.4m last year.
The group, on a sustained merger and acquisition campaign over the past year – Anglia Forwarding and Import Services being added this year, making four acquisitions over the past 18 months – said around 50% in its turnover growth came from acquisitions, while the remaining half was organic growth.
And chief executive Stephen Blyth told The Loadstar new acquisition targets were being lined up that would increase its freight forwarding volumes.
"In air and sea freight we need to build up our buying power and that comes through having volume," he said.
Mr Blyth said the company's ambition was to become one of the top 25 freight forwarders in the world, although he admitted that its appetite for takeovers could mean it would come into competition with the largest forwarders for possible targets.
"Sooner or later we will be coming into competition with the likes of DSV, but at the moment the sort of targets we are after are not on their radar," he said.
He added that it was also looking at potential acquisitions in road freight in the former Yugoslavia and elsewhere in Eastern Europe.
Its main other ongoing investment is around the port of Southampton, where Import Services already operates 40,000sq metres of warehousing – primarily focused on handling toy imports for high street retailers and e-commerce platforms – and has signed an agreement to build another 20,000sq metres of warehousing nearby.
In November 2017, it bought Southampton-based air and sea freight forwarder Regional Express, and Mr Blyth said there were "clear synergies" between the two operations – Regional Express has a burgeoning business line with Amazon, handling returns and exports out of the UK to China and the US – which the two teams will be expected to exploit.
He also took an upbeat view of the company's position to profit from Brexit.
"We like to believe we are Brexit-proof; we have people who have long experience of WTO rules and customs requirements, so should there be a hard Brexit, we will be in a position to help importers and exporters continue trading.
"And if there's no Brexit, well, things will just carry on as they are – and we are sitting in a very good position right now."