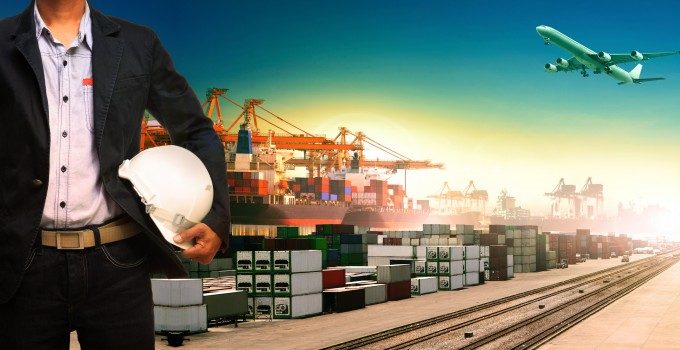 Government grants to help ports prepare for a no-deal Brexit have been welcomed by operators, but the British Ports Association (BPA) claims only a trade deal with the EU will avoid disruption.
The Department for Transport (DfT) announced this morning it had issued £30m to be spent on upgrades to port infrastructure and road and rail links, with transport secretary Grant Shapps saying: "We are leaving the EU on 31 October, and we will be prepared whatever the circumstances."
He added: "As the UK continues to develop as an outward-facing global trading nation ready for a post-Brexit world, the resilience of our trading hubs is more critical than ever before.
"This £30m investment supports our ports in their work to boost capacity and efficiency, ensuring they're ready for Brexit and a successful future."
The fund includes £10m for a fund called the Port Infrastructure Resilience and Connectivity (PIRC) competition, with ports invited to bid for up to £1m each. A further £15m is to be spent on longer-term rail and road projects, aimed at meeting the department's commitment tomove "more freight… faster".
The DfT said: "PIRC will be open for bids until 6 September, and successful bidders will be given up to £1m each to deliver infrastructure improvements.
"These may include providing more HGV parking and container storage space, or developing traffic systems to ensure the free flow of cars and lorries."
A further £5m has been set aside for four Local Resilience Forums (LRFs): Essex, Hampshire and Isle of Wight, Holyhead, and Humber. The LRFs comprise emergency responders, councils and other public services in these areas with key freight ports and each  is expected to receive £1.25m to be spent on road traffic management around the ports.
Portsmouth International Port director Mike Sellers told The Loadstar: "This will contribute towards estimated £4m costs to help Brexit preparations, including creating and managing triage areas outside the port to handle freight coming into the city."
And a spokesperson for Associated British Ports, which operates Humber, told The Loadstar it also welcomed the investment.
"We welcome this news of additional investment from Government, ensuring our ports have excellent road and rail connections. ABP itself has continued to invest across our ports including around £50 million to increase our container capacity on the Humber, enabling us to accommodate additional volumes and help businesses avoid the risk of disruption between Dover and Calais. We are currently working with our customers and our partners in the LRF on the best ways to utilise this funding to good effect "
Portsmouth (pictured) is also throwing its hat into the ring for the PIRC competition. Mr Sellers said that as a major ro-ro port, he and the are attempting to ensure the port is Brexit-ready, with "future-proofed" infrastructure.
"Portsmouth's port operations have a significant impact on the city and wider region and we want to make sure we're in the best possible position to continue operating successfully."
But while welcoming the funding, BPA doesn't see it as "sufficient to deal with the repercussions of a no-deal Brexit".
Chief executive Richard Ballantyne said: "The industry is as ready as it can be for a 'no deal', although it is clear that this is about mitigating disruption at certain ports, not avoiding it.
"A 'no-deal' certainly appears more of a possibility and it is prudent to plan for this, [but] we remain firmly of the view a deal that supports free-flowing frontiers is the best outcome.
"As far as we are aware, this is still the government's aim… we still hope that the UK and EU can come to a sensible arrangement ahead of the deadline."