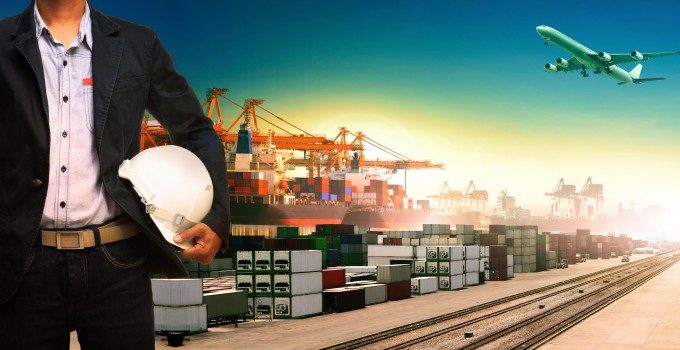 Despite the escalating US/China trade war, the ten biggest US container ports posted a surprisingly robust 2.7% year-on-year import throughput growth in July, for a cumulative 1,865,645 teu.
However, analyst John D McCown, of consultancy Blue Alpha Capital, still believes that the impact of tariffs on Chinese imports "will become dramatically more pronounced".
The better-than-expected July numbers, which support the upbeat view of the transpacific market by Maersk last week, were mainly driven by the increased trend for Asian shippers to route their cargo through US east and Gulf coast ports.
Container imports for US east and Gulf coast ports last month was up 5.6% on July last year, reaching 862,313 teu, with star performer Savannah recording 8.5% growth.
Mr McCown said the average capacity of vessels operating on the all-water Asia to US east loops, via the Panama Canal, was around 58% higher than before the waterway's expansion in 2016.
It was anticipated that the US west coast ports, with their shorter supply chain transit times, would start to suffer effects of the hikes in duty on Chinese goods last month. Indeed, Long Beach recorded a 9.9% slump in containers across its terminals. But in contrast, San Pedro Bay neighbour Los Angeles hit a new record for the month, with an 8.7% jump in imports across its quays.
Executive director at Long Beach Mario Cordero attributed the decline to 313,350 teu to the impact of tariffs and warned of worse to come. But in Los Angeles the mood was, not surprisingly, more bullish, given that its terminals had just reported a record 476,438 teu for July.
The disparity in performance at the San Pedro Bay ports could be just a glitch, but according to Mr McCown, the effect of 'on-off' tariffs has thrown import port performance out of kilter. He said the difference between the port ranges "has been evident since October, as volumes have been buffeted by tariff concerns, leading to erratic front-loading".
Speaking during the Maersk H1 earnings call conference last week, CEO Soren Skou painted a more optimistic picture of the impact of the tariffs on Chinese imports into the US. He said that although imports had slowed, the "drag from tariffs" had been "quite manageable so far".
Mr Skou attributed this to several factors: the weakening of the Chinese currency against the US dollar; the absorbing of some of the extra tariff costs by exporters through lower margins; and the relocation of US exports to other Asian countries outside China.
He added: "There is some anecdotal evidence that tariffs are being circumvented to some extent by shipping stuff out of China to other destinations in Asia and then sending it on to the US."