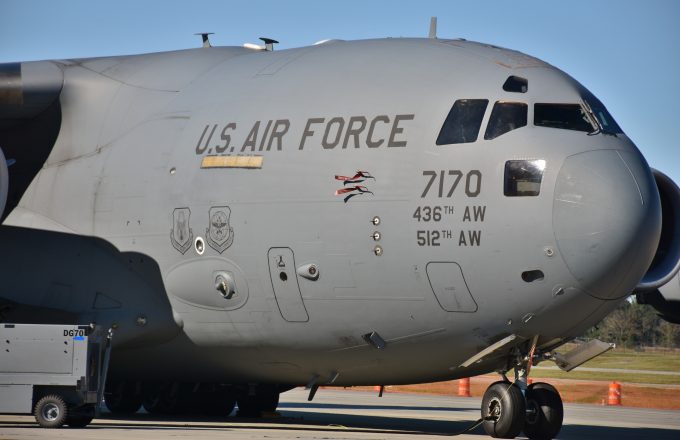 Fourteen US airlines have won contracts, worth up to $228m over five years, from the US Department of Defense (DoD).
Starting on February 1, the freight contracts award the mix of passenger and freighter airlines a minimum of $2,500.
US Transportation Command issued the awards, which are for worldwide indefinite-delivery/indefinite-quantity (IDIQ) and fixed-price contracts.
The base period runs to January 31 2019, with four one-year option periods up to January 31, 2023. The carriers supplement military capacity.
However, there are more contracts, ranging between $100m and $499m, for the selected airlines to bid for, with a request-for-proposals release date of March 1, to be awarded in November.
Figures from the DoD for 2017 reveal carriers can earn significant amounts from freight contracts. FedEx received some $260m for air and ground services; Atlas Air and subsidiary Polar received contracts worth some $16m; National Air Cargo earned $26.5m; Kalitta more than $9m; and UPS reaped contracts worth about $42m.
United Airlines, which did not apply to become part of the list of commercial airlines which serve the US government, last year was awarded passenger contracts worth $14m.
There is even better money to be made by container lines and forwarders. XPO Logistics received contracts worth $98m, APL won $85m-worth of business, Maersk got $48m in contracts and Hapag-Lloyd received $10m.
Government agencies must use DoD-appointed carriers where possible, and it has published a list of air freight rates for 2018 – which appear markedly higher than commercial rates.
The average charge for a shipment from the US to Europe for the full year is  $4.14 per kg, or $1.88 per lb. Agencies may not buy capacity commercially, even if the price is lower.
The full list of the 14 cargo-carrying airlines, the only bidders,  is: ABX Air, American, ATSG, Atlas, Delta, FedEx, Hawaiian, JetBlue, Miami Air, National Air Cargo, Polar, UPS, USA Jet Airlines and Western Global Airlines. United Airlines was not available for comment.