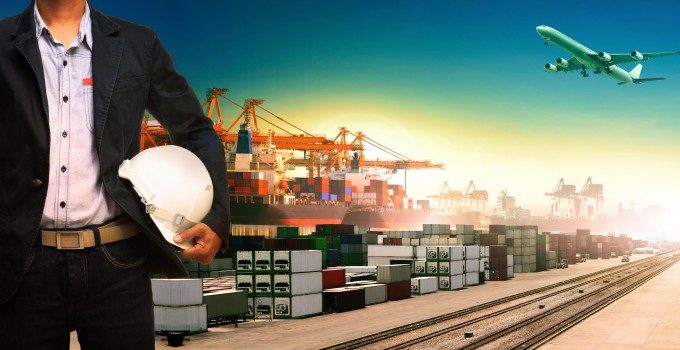 Well, here's a tricky task for you. The top 100 most influential people in freight. There's a list coming out soon – but it's an almost impossible choice. Do you choose executives at large companies? Or others who are trying to change the freight industry? How influential is Lufthansa chief Karl Ulrich Garnadt, for example? Can you place him against someone such as industry veteran Stan Wraight? 
And do you include large shippers – and if so, where do you stop? Would Johnson & Johnson be on the list for its high spend and high value shipments? Or simply Wal-Mart for its high volumes? Are handlers or airports 'influential'? Would you put someone like Traxon's Felix Keck on the list? And what about Joe Bloggs, the consumer?
(Incidentally, while we're talking executives, have you spotted that Roy Kinnear has quietly dropped his cargo title at Etihad, and is now fully back on the passenger side as SVP revenue management and planning? David Kerr is now in the top spot.)
It's certainly an interesting challenge to try to identify those people who have shaped the industry (and this particular list is multi-modal, so air freight is but a small speck), and those who continue to shape it. The Loadstar would love to know your thoughts.
Of course, lists like these are a publishing company's dream. While it's certainly an interesting editorial project, it also happens to be an advertising revenue spinner. Which is understandable given the current climate – advertising revenues for your beloved trade press are in decline, much like your own industry's revenues. (Happily, The Loadstar is immune from the belt-tightening, being unencumbered by revenue.)
From the air freight industry's perspective, it certainly pays to choose carefully where you put your marketing spend. There's a wide variety of publications on offer – both good and bad. Some are certainly more dubious than others. Some will promise you wide circulation. Others will be more interesting to read. But wherever you put it, do make sure it's a publication you've heard of. And beware the words "sponsored feature"  – for several reasons. 
One of which is that it can be a horrible scam. Derek Jones, the PR, is keen to publicise this current blight on the industry. 
A so-called publishing company will contact you to say it wants to write a big feature on your business, approved by you. It will cost you nothing. All you need to do is give them a list of your suppliers and a letter asking them to support the feature. The interviews are done, the article a marketing executive's dream. But in the meantime your suppliers are being emotionally blackmailed and threatened into advertising. Not only that, but the magazine won't even be printed and circulated.
It's bad for the cargo industry, and bad for the publishing industry, so please beware. 
Save your marketing budget for publications that are worth it. Look at circulation size, and also check for an ABC or BPA audit (which guarantees that the circulation is genuine and the media pack hasn't been made up on the spot). Make sure you know the publication and it's one you like to read, or think your customers like to read. There's not enough cash about at the moment to waste it on cheap or fly-by-night publishers.
And, given that there's not much in the way of business at the moment, see if you can come up with your own Top 10 or 25 most influential people in air cargo, and email

[email protected]

.  I'd love to know your thoughts.