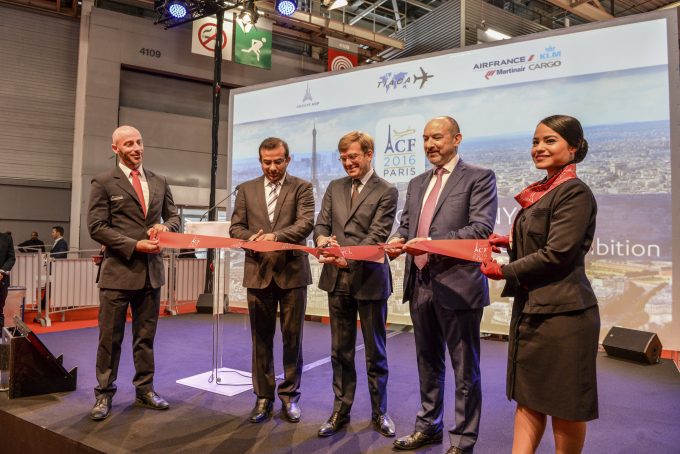 TIACA has propelled itself back into the news this week, first with the announcement that Vladimir Zubkov is to take over as secretary general and now it is raising membership fees.
In the first increase since 2012 (when fees went up 100%), TIACA has added 5% to the rate – or $100. One former member told The Loadstar he was concerned for smaller companies.
"The impact of the last increase was devastating to TIACA's finances when membership dropped substantially. Its income fell way below the level at which it put the fees up."
He added: "Just think of it: TIACA is putting up the likes of Boeing and UPS's membership fees by $100. That's not going to raise much and might just piss off a lot of remaining members, who could leave.
"They should be giving free membership to companies that commit to exhibit at the ACF in Montreal. If they got three companies to commit, they would have more income than this 'Micky Mouse' membership fee increase will bring in."
TIACA has also announced it will advertise jobs for member companies free of charge – or at $100 for non-members.
But while chairman Sanjiv Edward was explaining why "the industry must continue to invest, in order to protect our future", Mr Zubkov, who has received many warm words of approval on his appointment (see the comments at the bottom of the page, here), set out to The Loadstar his vision of further industry collaboration, regulatory consistency, modernisation and member approval.
The Loadstar: Previous secretary general Daniel Fernandez was viewed as commercially minded and current SecGen Doug Brittin as the regulatory expert. What sort of secretary general will you be?
VZ: "I was lucky to work with Daniel Fernandez and Doug Brittin, and I consider each of them high-level professionals. I have benefited from closely working with them as a board member.
"I have confidence that I am equipped for the challenges ahead. Half of my professional life I worked for airlines: Aeroflot and then Volga-Dnepr. The other half, in between airlines, I worked for the top aviation regulator, ICAO. At Aeroflot, I was deputy commercial director, and director of the international accounting department; I managed Aeroflot operations in Sweden, Denmark and the UK. I also should add three years at Sheremetyevo International Airport as manager of ground handling, both passengers and cargo.
"At Volga-Dnepr I have had diverse positions, including commercial director of AirBridgeCargo. And you have to realise that Volga-Dnepr Group, being a privately owned company, expects every staff member, especially top managers, to make a contribution to the commercial success of the enterprise. We would regularly spend time with the staff in every office abroad, sometimes did night shifts at Sheremetyevo airport, participating in all the operations there, including loading airplanes. It helped bring mutual appreciation between different departments and a better understanding of the company.
"In ICAO, as director of the Air Transport Bureau, I worked very closely with colleagues in IATA and ACI at all levels. Later on, as director for global planning and coordination, I worked regionally to achieve global uniformity in ICAO standards and recommendations. And this is where you learn how different the needs and abilities for implementation can be, depending on the cultural specificities, economic situations and the levels of comprehension and training. And I intend to make good use of this knowledge."
What are your priorities at TIACA?
"I want to bring to TIACA the combination of my commercial experience and my comprehension of the complexity of uniform implementation of regulations, be it ICAO, TSA or WCO. The main objective is that there must be compatibility in procedures and regulations throughout air cargo supply chains. We know it's our goal; however, we don't seem to have the mechanisms which connect the regulators closely enough to the people working in the field. We often use the words "lobbying" and "advocacy", applying them to the occasional presence at high-level meetings. I believe we need to expand these notions to the level of a country, to the level of an airport. It's one of the priorities, and I plan consultations with the heads of organisations about new avenues for cooperation.
"In fact we already have a very suitable project for joint development with ACI and ICAO. ACI has an Airport Service Quality (ASQ) programme to measure passenger satisfaction, which helps airports compete and enables them to measure themselves against other airports and identify strong and weak points. Cargo facilities do not have the equivalent. And they should. ICAO is very supportive. Now is the time to develop such a programme.
"Then comes training, and even mere awareness of the importance of the air cargo for the global economy, airline and airport revenues. TIACA has a "compact" training programme, led by the well-equipped SASI consultancy. It is aimed mostly at staff already involved in air cargo operations. But we are not covering the higher echelons – managers who decide on the priorities, workforce assignments and budgets. The result is an unjustifiable lack of attention to the needs of air cargo. Even major transport-related organisations like ITF, ICAO regional bodies and so on have virtually nothing on their work programmes dealing with the air cargo. And how much attention do airline/airport CEOs give to cargo? This is mostly because of the lack of awareness. We should address this too. It's another priority."
How will you support members?
"There are two directions. First – current and prospective members must feel that TIACA responds to their interests and needs; that it represents them well in the circles developing policies and wherever else they should be represented. My customer relations experience tells me that my major customers – TIACA members – must be satisfied with the service provided. We need to update the list of customer wishes and respond adequately.
"The second direction concerns better engagement of supply chain representatives from Africa, Latin American states, the Middle East and Asia-Pacific regions. It's not simply for wider geographical representation. It's for consistency in procedures and for facilitating industry collaboration throughout the world. Every tradelane has two ends and both must be equally prepared, with compatible procedures and documentation."
What is your strategy for modernisation?
"The key objective concerning documentation is continued modernisation. The all-embracing theme of e-commerce, with e-freight, e-AWB and other electronic elements, needs strong partnerships with those who are involved in trade and global commerce. Over the years we traditionally have not met industry targets for e-penetration. Indifference, lack of appreciation of the potential benefits and resistance by some partners seem to be the key factors. Talking convincingly to the WTO, UNCTAD, regional development banks and relevant regional organisations should help new alliances achieve faster and more complete success in e-freight.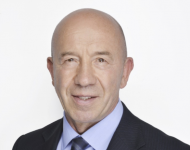 "At the recent ACF in Paris, the panel of senior officials from ICAO, WCO and TIACA which I moderated came to the key conclusion that "we need to work much closer together". The same notion dominated at the LEADS meeting – a sort of "think tank" of representatives from a wide cross-section of the industry and regulators. It all comes under the umbrella of working together. Every member of the cargo supply chain makes a contribution, either to the success (or lack of) in delivering shipments fast, safely, securely and economically. There are many relevant organisations both globally and regionally. If we work in harmony, customer satisfaction and success are guaranteed. If we pull in different directions, customers will find a way to reprove us."
How can TIACA boost its finances?
"We are just coming off the ACF in Paris, which was recognised as a major success. It gives us direction on how to approach the next ACF, in Toronto. While being satisfied, we also have to continue developing other sources of revenue generation. Satisfied membership and prospective members, who will find good reasons to join TIACA, should bring in some portion of the income. And here the key words are t"good reasons" to be TIACA members. The initiatives outlined above plus some other steps under discussion will become the focus over the coming year. This should help increase the attraction to participate in TIACA, and create additional revenue."