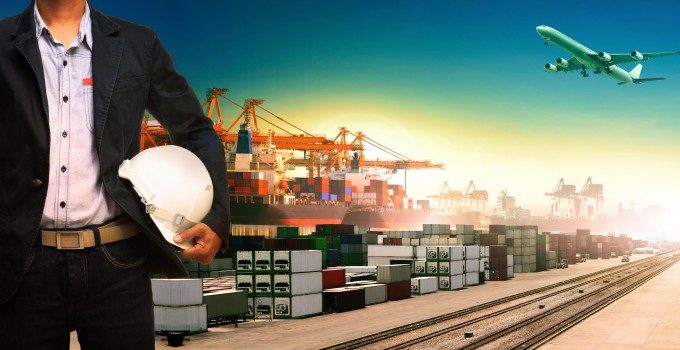 A chain of events sparked by the surprise appointment of Damco chief executive Rolf Habben-Jansen as the new chairman of Hapag-Lloyd, rippled throughout Damco parent company AP Møller Maersk (APMM) this week.
The current head of Maersk Tankers, Hanne Sorensen (pictured), has been named as Mr Habben-Jansen's replacement as chief executive of Damco. Previously, she had succeeded Maersk Line chief executive Soren Skou at Maersk Tankers.
In turn, Ms Sorensen will be replaced at Maersk Tankers by Maersk Line's chief operating officer, Morten Engelstoft, who has also been named as chief executive of APMM's Services & Other Shipping division.
The new COO at Maersk Line will be current head of network planning Soren Toft.
"The group is fortunate to have highly experienced leaders to choose from, internally. This makes it possible for us to maintain momentum and keep focus on the business," said group chief executive Nils Andersen, perhaps implying that the preferred strategy of the Danish transport and energy conglomerate will now be to look inwards when recruiting senior management .
Mr Habben-Jansen, a 47-year old Dutch national, was the surprise choice of Maersk's German rival, Hapag-Lloyd, to replace CEO Michael Behrendt, who is set to retire at the end of June next year.
A surprise, partly because Mr Habben-Jansen is a forwarder, rather than a liner shipping man, who forged a career at DHL before joining Damco in 2009.
In a wide-ranging interview with The Loadstar earlier this year, he gave little indication that he was considering a poacher-turned-gamekeeper act.
He will take the helm at Hapag-Lloyd in July 2014, after joining the executive board on 1 April, and is likely to be thrust into the politics of an initial public offering, as some major shareholders seek an exit route, and the debate over the local municipality's role in the company – it remains the largest single shareholder – is likely to continue.
Mr Habben-Jansen's unexpected resignation meant an important role had to be filled at Damco's new HQ in The Hague. Up stepped the ever dependable Ms Sorensen, who admitted that she had no direct experience of forwarding and logistics – instead, bringing a strong track record in shipping and bundles of enthusiasm and energy.
APMM chief executive Nils Andersen said: "Hanne Sorensen has successfully repositioned Maersk Tankers, which now has a clear path for the future, and she will bring organisational and market experience to Damco, which is in the midst of rolling out a global operational model: One Damco."
It has been suggested that she will face the biggest challenge of her illustrious career. Damco employs more than 11,000 staff in 300 offices across 90 countries in a highly-competitive dog-eat-dog freight forwarding market – dominated by the likes of Kuehne+Nagel, DHL, DB Schenker and Panalpina. Whether she decides to continue with Mr Habben-Jansen's strategy of focusing on selected verticals remains to be seen.
Since Damco's move to the Netherlands, its results have not been encouraging – it posted an $8m loss in the second quarter, largely due to the cost and disruption of the relocation.
APMM is expecting great things from Damco and the Services & Other Shipping division, under Mr Engelstoft's control, which also includes Maersk Supply Service, Maersk Tankers and towage company Svitzer.
The target is for the division to contribute $500m of operating profit a year by 2016, quite a challenge considering the impairment-impacted $187m loss recorded in the second quarter of the year.
If Ms Sorensen's time at Maersk Tankers is anything to go by, while expansion may be a long-term goal for Damco, she may well feel that streamlining its cost base is a priority.