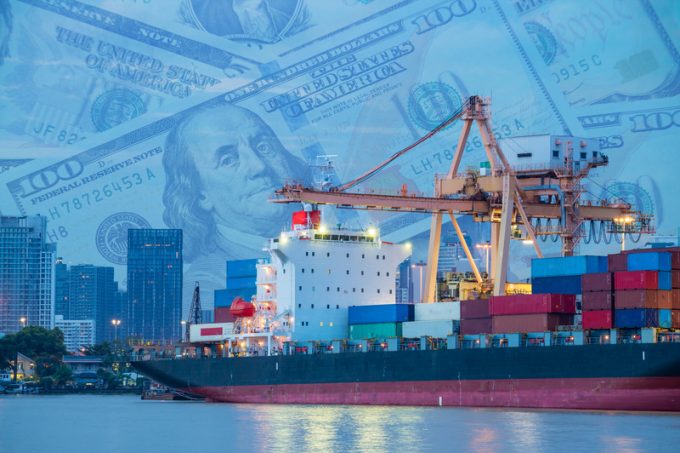 Container spot rates from Asia to Europe look set to surge again, as carriers are obliged to blank sailings in response to the Suez Canal blockage.
The Loadstar understands that shipping lines are considering introducing a Cape surcharge for vessels that are diverted around Africa to recover the extra cost of bunker fuel consumed in the additional seven to 10-day transit.
Christoph Baumeister, senior trade manager, Asia/ISC Europe at Flexport, said the grounding of the Ever Given in the Suez Canal "had added even more pressure to already stressed supply chains".
"We've just seen the first carrier start to ship goods via the Cape of Good Hope which will add at least seven days additional transit time. An increase in rates is most likely over the next week, and once the blockage ends, congestion will be inevitable with many vessels arriving into ports at the same time," said Mr Baumeister.
For now, however, the Asia-North Europe component on the Freightos Baltic Index (FBX) recorded a 2.3% fall on the week, to $7,501 per 40ft. And for Mediterranean ports, a 6% drop to $7,503.
Elsewhere, the Ningbo Containerized Freight Index (NCFI) commentary reported that space from Asia to Europe was again "becoming tight", suggesting that spot rates would have risen next week regardless of the Suez Canal crisis.
Meanwhile, on the transpacific, there is still no let-up in consumer demand – boosted by the distribution of $1,400 stimulus cheques – driving spot rates higher and obliging BCOs to accept much higher annual contract pricing from carriers.
The FBX recorded a 13% jump in spot rates from Asia to the US west coast this week to $4,848 per 40 ft, although rates to the US east coast were flat at $5,724 per 40 ft.
The Suez Canal blockage will impact services from Asia to the US as shippers clamour to book space on those loops.
"Demand continues to surge as we move into the final weeks of the contract season," said Jon Monroe, of Washington state-based Jon Monroe Consulting. "Normally carriers have initiated blank sailings at this time of year, but this year no need; space is at a premium and now everyone will pay for it," he said.