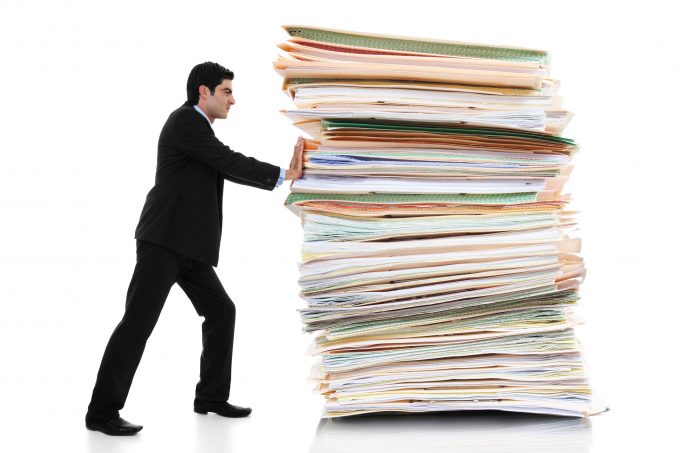 Electronic bill of lading (eB/L ) interest group the Digital Container Shipping Association (DCSA) has announced that nine shipping lines have signed a commitment to go fully digital by 2030.
But experience from the air cargo industry shows the process will likely not be as straightforward as advertised.
MSC, Maersk, CMA CGM, Hapag-Lloyd, ONE, Evergreen, HMM, Yang Ming and Zim signed a commitment to have 50% of their bills of lading digitised by 2025, and 100% by 2030 – a move that could save some $6.5bn in direct costs, and realise some $40bn in annual trade growth.
However in air cargo, trying to adopt e-air-waybills (eAWBs) since 2005, the process has run into some challenges, said IATA's head of digital cargo, Henk Mulder. Adoption could now be as high as 85%, he added, but this not been an easy process.
"The mistake we made very early on was to say we would do this in a couple of years – for the first five virtually nothing happened," explained Mr Mulder. "Then, we went from 5% to 50% over a period of about seven years.
"You would think that when [adoption] reached 60% to 70%, you could get to 100% in a few years. But this is not what happened – it began to slow down. [Maybe] the country doesn't like it, customs doesn't like it – there is always going to be someone. So you will probably never get to 100%, and that surprised us."
Mr Mulder, who has consulted with the DCSA extensively, said shipping's timeline of 2030 was the product of discussions between air cargo and shipping, and is more realistic than the one IATA had hoped for. Shipping is in dire need, he explained.
"The shipping lines are struggling under the weight of paper processes. This is why there are instances, such as Tradelens, which may not have succeeded, but that was for other reasons."
Electronic documents are seen as an all-or-nothing step. Though the process may be slow, paper documents can be processed by anyone – operational flexibility which stands to be lost if new types of eB/L are developed without interoperability in mind.
Indeed, this is one theme that emerged in criticism of TradeLens, which, in the wake of its sudden failure, has been criticised for 'gatekeeper' behaviour – prioritising size and critical mass over neutrality and interoperability.
Ariaen Zimmerman, a consultant in logistics and software, and former executive director of IATA's Cargo IQ, told The Loadstar the situation had been a "prisoner's dilemma". Though there was a "clear advantage" to the air industry in adopting the eAWB, for reasons of interoperability, there had at times been "a sincere first-mover disadvantage" to adoption, he said, and companies still had to consider their own bottom lines first.
"The [air cargo] industry is a fragmented industry with many parties interdependent. As long as markets haven't adopted the electronic standard… it is cheaper to run a single process… An airline may want to implement the eAWB, but when it is facing service providers that are still using paper waybills, the benefits are quickly lost."
"That service provider may be faced with local regulations that hold it back, or faced with other [airline] customers and other lanes that haven't yet shifted to EAWB. In which case, that service provider now has to operate parallel processes, paper-based and electronic. Since margins are too thin to allow these double processes, the adoption is delayed."
Glyn Hughes, director general of TIACA, was confident shipping would have an easier time adopting electronic documents, telling The Loadstar "as there are fewer players", and the eB/L, therefore, "needs fewer operators to create crucial critical mass".
Referring to IATA's ONE Record data-sharing standard, he added: "The biggest challenge has been the inability to sunset [and] switch off older technology, which I think ONE Record hopes to address by facilitating greater interconnectivity between partners."
Mr Mulder said: "Today if you want to be competitive as an airline or a forwarder, it is about 'do I have data that allows me to compete in a data-centric environment?' and a company which has 90% eAWBs has a very high level of digital maturity. Ours have led us to the next stage, which is the full digitalisation of our industry."