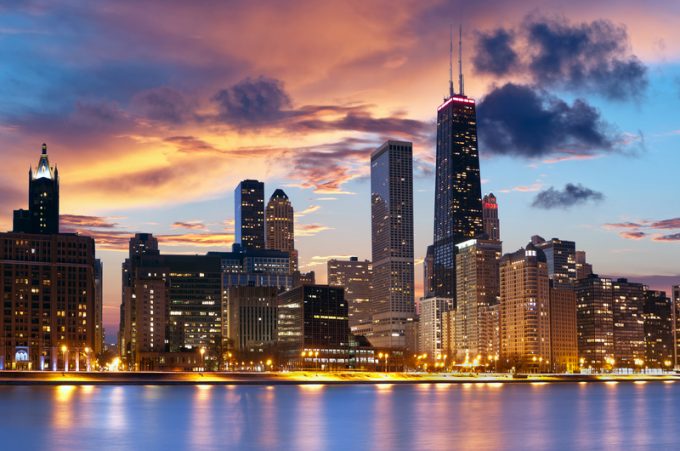 Optimal distribution option for the Midwestern United States
Since 28 June 2020, SENATOR INTERNATIONAL has expanded its "SAB" (SENATOR Atlantic
Bridge) by another American destination. From now on, Chicago Rockford International Airport
(RFD) will be flown to weekly with the self-managed Boeing 747-400 BCF. The departure point and
destination in Germany is Frankfurt-Hahn Airport (HHN).
Chicago Rockford (RFD) is located 95 kilometres northwest of O'Hare International Airport in
Chicago. As such, the new destination provides an optimal distribution option for the entire Midwest
of the USA. The self-managed flights allow customers a high degree of flexibility and security.
Special warehouses at the respective airports, 24/7 control towers and real-time tracking offer
further advantages. Customers benefit from quick, tailor-made solutions, both in the air and on the
ground.
"Especially given the current tense market situation, we are pleased to be able to continue writing
the success story of "SAB". A connection to the entire US Midwest is an important milestone" said
Tim-Oliver Kirschbaum, CEO of SENATOR INTERNATIONAL.
SENATOR INTERNATIONAL has been operating its own transatlantic cargo flight, known as the
SENATOR Atlantic Bridge, since 2016. It operates several weekly departures between FrankfurtHahn (HHN) and Greenville-Spartanburg (GSP).
In 2018 the flight schedule was expanded to include Johannesburg, the launch of the SENATOR Africa Bridge.
SENATOR INTERNATIONAL is one of the most distinguished specialists for individual logistics
solutions and is headquartered in Hamburg. More than 1,700 employees work at 65 locations
worldwide. Our focus is on air and sea freight, rail service for China, as well as logistics, packaging,
and customs service.