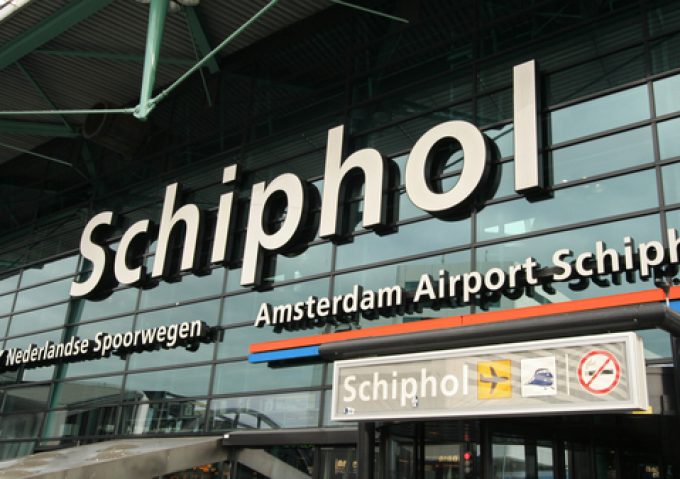 Schiphol seems to hit the headlines more often than rival airports, and not in a good way: the latest bombshell is that it is being sued by IATA over its new 'policy rule' for slot allocation.
Netherlands slot coordinator ACNL has decided on various new priorities for slot allocation for summer 2022, including a list of 'priority destinations'.
However, IATA argues that it contravenes European legislation and was improperly implemented, resulting in "egregious impacts".
"Allowing airports to decide priority for slots, by destinations set by themselves for airlines to serve, makes no commercial sense," said Conrad Clifford, IATA's deputy director general.
"The slot allocation process must serve the needs of consumers who want to reliably fly or move freight. That means enabling airlines to design schedules that meet consumer demand, not the desires of the infrastructure provider.
"Slot allocation must be a neutral process, matching available slots with commercial potential. This action by ACNL is a backward step that cannot be allowed to stand."
Slots have, famously, been something of a thorn in the side of Schiphol for some time. But not since the pandemic.
"Right now, no one is on the waiting list," said Roos Bakker, director business development cargo at the airport. "And for cargo, the local rule is in place.
"We also have a freighter pool, to ensure that a dedicated percentage of freighters get slots. It's complex, but we have 3% of slots saved for freighters. We tried to get 5%, and I'd hoped for 10%."
The slot limit soured the airport's relationship with freighter operators, with at least one, Kalitta Air, looking to the law courts for resolution. But Covid has changed that relationship, said Ms Bakker.
"It's much better with Kalitta now," she said. "The answer to them now is always 'yes'. And we have learned a lot from each other."
It's not just slots that have kept Schiphol in the spotlight. The airport hit the headlines recently for its attempt to hike airline charges by as much as 40% by 2025  in three stages. Schiphol Group recorded losses of €563m ($653.5m) in 2020 and the airport is struggling to invest.
Unsurprisingly, the move was not welcomed by airlines, with Air Cargo Netherlands wading in to suggest that the price hike would jeopardise Schiphol's status as a leading cargo airport.
"The reaction surprised us a little bit," said David van der Meer, Schiphol's cargo partnerships director. "But we want to do more investment in the future – if we stop investing it'll take 15 years to get back on track. It's very important to keep the investment portfolio going.
"We have taken on a lot of costs ourselves, and did a major restructure with 30% of the workforce cut. We are absorbing costs. But aviation regulations dictate the way money is generated.
"The discussions are still on the table, but the talks are tense," admitted Mr van der Meer. "We feel strongly it is the only way forward. If the airlines are disgruntled, they should pass on the tab to forwarders."
The lack of cash is driving investment decisions, he explained.
"In the end, there is less money to spend. So doing the right things with money is more important. It makes for difficult decisions. The things you are doing, you need to do very well."
The cargo department is evaluating its projects to determine which are the best, he said. "RFS is something we are looking at that will make a difference.
"But we are not going to engage in anything if the community isn't committed to the idea."
Schiphol is limited to 500,000 slots  which it hopes to grow to 540,000 in 2025, but doesn't expect further growth.
"Growth is not our main focus point, both in terms of our neighbours and sustainability," said Mr van der Meer.
The airport's sustainability strategy is also one that could well trigger more upset among airlines. It is bringing in a compulsory blend of sustainable aviation fuel (SAF) for all carriers, expected to be 5% at first – another additional cost for airlines.
"You can't ignore sustainability. The 5% blend could have been higher, but fuel becomes more costly. But it's a better [spend] than a ticket tax, which just flows into the government's bank account. You can't stay at the sidelines just shouting that the world needs to be greener."
The Netherlands, which subsidises SAF, will see an SAF facility developed which will fuel Schiphol's new rule, which the airport says is a good incentive for carriers.
"We couldn't introduce mandatory blending without a facility, and 5% should be feasible. But it will pick up."
No doubt the airlines will have more to say on the matter, as they have with slots and pricing. But for now, even after a tumultuous time in recent years, Schiphol seems to be standing firm on principle.