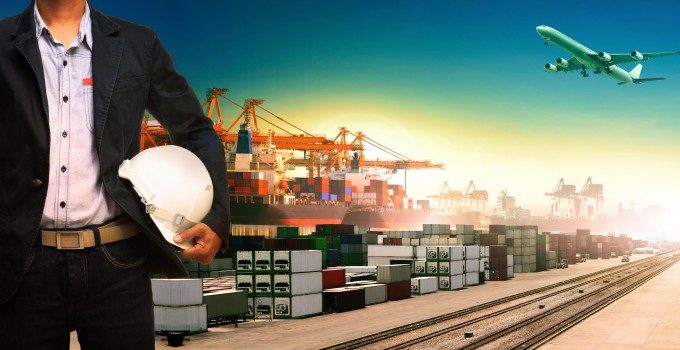 Amsterdam Airport Schiphol has stayed true to form by announcing a surprise choice to replace cargo chief Enno Osinga – innovating by looking outside the freight industry.
Jonas van Stekelenburg will start work at the air cargo team on May 1, to introduce himself to the industry before formally taking over on August 1. Mr Osinga retires from the airport in September.
Mr van Stekelenburg is currently manager of sustainability and innovation for the airport group, and was previously business director of TheGrounds, an independent group set up by Schiphol to promote and boost sustainability and innovation at the airport.
TheGrounds facilitates experimental pilot projects, helps incubate businesses and implements environmental projects. He was also country manager Indonesia for Schiphol Group.
"When I arrived at Schiphol we needed someone with cargo experience," explained Mr Osinga. "Now we have a very experienced team, so we wanted to add a new element rather than more of the same. If you really want an industry to change, you need to get someone in from the outside, not an industry veteran."
Mr van Stekelenburg, who will attend next month's Transport Logistic in Munich and the TIACA AGM, was in charge of the seed capital fund to help set up new businesses for Schiphol Group, and Mr Osinga noted that this experience would be helpful.
"One of the key jobs is to continue to support and strengthen the community at Schiphol. We also need to develop the whole information strategy for Schiphol Cargo, not just the airport but the community: Cargnoaut, Customs, the port and so on," said Mr Osinga. "And we need to continue what we have been doing."
There was "significant" interest in the position, both from within and outside the industry. Mr Osinga noted that although there had been internal applications, the team were "extremely positive" about the appointment.
"They are happy that the appointment means we are building on their knowledge rather than overpowering it," he said. "Most of the team has been here for eight or nine years and they are very experienced."
He added: "We don't follow the well-trodden path here and I'm very positive about this guy – it's very exciting. He is also very nice and likeable, which is very important for the team."
The energetic Mr Osinga has headed the cargo team at Schiphol since 2006, after five years as managing director of DHL Express Netherlands, and 20 years at KLM. While after October  he may be found more frequently often on a golf course, it seems unlikely that he will exit the industry entirely.