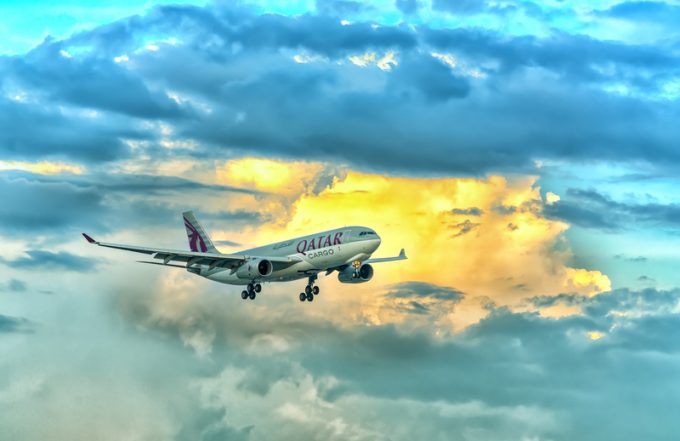 Qatar Airways Cargo has become the largest air cargo carrier to join the e-booking revolution, providing forwarders with real-time information on the Freightos WebCargo platform.
WebCargo will give forwarders real-time pricing, capacity and bookings for Qatar Airways, initially in France, Germany, Italy, the Netherlands, South Africa and Spain, from 7 February.
Qatar pledged to offer the "most competitive" rates on WebCargo, with a forwarder discount scheme, adding there would be an average saving for eligible companies of $0.06 per kg for the first 20,000 shipments booked via the platform in the roll-out phase.
It added that it would offer more promotions later in the year.
Qatar Airways chief officer cargo Guillaume Halleux said: We rely on constant innovation and digitalisation across all our operations…
"During the past months, we have introduced several digitalisation initiatives, such as online rate distribution, ad hoc rate automation, track and trace and availability via API.
"The future of air cargo is indeed digital and this change will definitely bring in efficiency across the supply chain."
Freightos saw digital cargo bookings grow tenfold in 2020, and CMO Eytan Buchman pointed to "the thousands of incredible, freight forwarders, shippers and airlines who aren't afraid to pick their heads up and jump forward. You all rock."
He also noted that it can be harder for larger companies to make the digital leap.
"It's easy for start-ups, large or small, to call for change. But it's much harder for global organisations to identify the need for change and take the steps to make it a reality. Which, of course, is what Qatar Airways Cargo did."
Freightos Group CEO Zvi Schrieber, added: "Digitalisation is a crucial step in powering agile supply chains in a rapidly changing world."
WebCargo is not alone in offering e-bookings. Other entrants include cargo.one and CargoAI – while another tech-based start-up is expected to launch shortly.