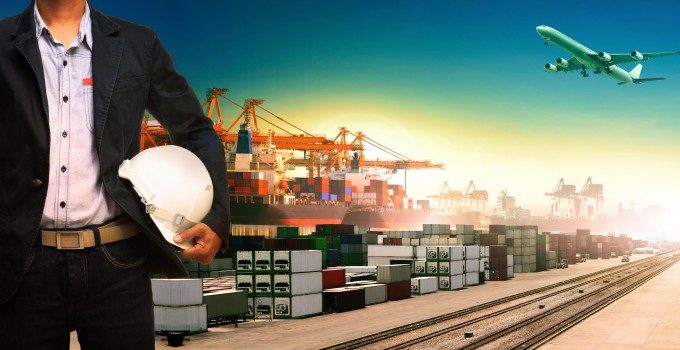 Questions continue to be raised over the announcement that the UK government intends to establish a series of freeports across the country after Brexit.
Trade secretary Liz Truss called on airports and ports to bid for the scheme, saying: "Freedoms transformed London's Docklands in the 1980s, and Freeports will do the same for towns and cities across the UK.
"They will onshore enterprise and manufacturing as the gateway to our future prosperity, creating thousands of jobs."
However one source claimed the announcement was little more than a "cynical ploy"and "spin and electioneering".
"It's just handing out sweeties to win votes, which is cynical, because it will get the hopes up of people in in deprived areas."
And claims yesterday by prime minister Boris Johnson that the UK would become a "world leader" on the freeport scene have been questioned by industry experts.
Drewry's senior analyst for ports and terminals, Neil Davidson, told The Loadstar it made a freeport sound like a "panacea" for business.
"From what I can tell, no real, proper research has been conducted and there seems to be no idea what markets or sectors the scheme intends to target," he said.
"Looking at it from a common sense point of view, and from the market perspective, I cannot see it working – at least not without more details."
Up to 10 freeports are planned, with an advisory panel comprising business owners, economists, ministers and technology experts making the selections.
In the 1990s, the UK had a series of freeports operating and, while one source claimed these had "failed", Mr Davidson was more complimentary.
"To say they failed is a bit harsh; they had a very specific purpose – for example at Tilbury the purpose was to provide a way around a quota that existed for imports of North American plywood," he said.
"Shippers' costs were climbing, and the freeports allowed them to import in bulk and hold and release the wood as and when needed ,without exceeding the quota.
"These freeports worked because they targeted a very specific market and had very specific needs and advantages – those announced by the government last week don't point to any market."
As a result, Mr Davidson said he struggled to see the upside, noting that while tax benefits were the main draw, they were also "expected" and won't on their own make a freeport competitive.
He also pointed to the high cost of labour, land, and utilities as negatives against the UK's attractiveness.
"Freeports thrive on being cheap to operate, so knowing which ports and the regions the UK intends to compete against is vital for any gateway bidding for this," Mr Davidson added.
"If it's Jebel Ali, the cost of labour there is far lower, and if the UK is targeting EU markets, Tangier is a far more cost-effective option. On top of this, if we look at the ports being put forward, some are the ones with the weakest shipping connectivity."
The decision to pursue the freeports initiative appears driven by the UK's new prime minister desire to stick to the latest Brexit deadline, and Ms Truss added: "We will have a truly independent trade policy after we leave the EU on 31 October 31.
"I look forward to working with the Freeports Advisory Panel to create the world's most advanced freeport model and launch the new ports as soon as possible."
Mayor of Tees Valley, set to bid for the scheme, Ben Houchen has championed freeports and welcomed the initiative.
"Teesport played a crucial role in this nation's historic trading past, and is key to our great trading future," he said. "Creating a freeport right here would turbocharge jobs and growth, bringing investment into the region and making us a global hub of enterprise and innovation."