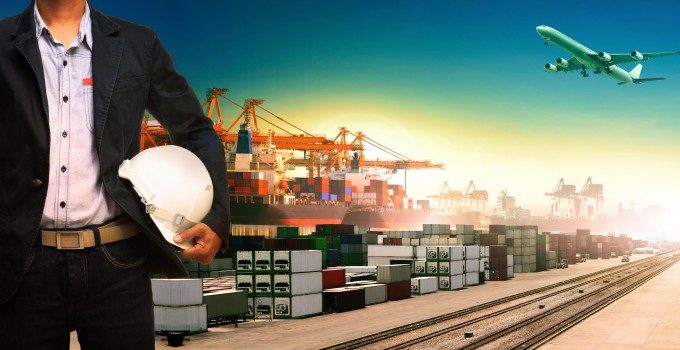 To centralise or decentralise: that is the dilemma facing ocean carriers as they bid to be ahead of the pack in being able to react swiftly to market changes in the volatile world of liner shipping.
The latest liner organisation to change tack in its decision-making structure is Singapore-headquartered NOL's container arm, APL, which announced last week that it would move from its "geographically-organised structure" to a "functional" one.
Kenneth Glenn, president of APL explained: "The container shipping industry is undergoing profound changes, characterised by low growth and intense competition. We recognise there is a need for APL to respond more quickly to the market and to our customers.
"We are pushing ahead with our strategy to sharpen our competitive edge through cost efficiency and organisational agility, while building on our strong reputation for service quality."
Returning to a policy of centralising functions is an interesting development by APL, as it could be argued that geographical autonomy provides for quicker reactions to regional problems.
Nevertheless, the carrier is now focused on ensuring that the momentum gained with the return to a $61m net profit at the nine-month stage of 2013 – compared with a $321m loss for the same period in 2012 – is maintained. APL clearly views centralising its decision process as the preferred option to control its budgets and ensure sustainable profitability.
Mr Glenn said: "APL has significantly improved its cost position through operational efficiencies, as well as the continuing introduction of large fuel-efficient ships and the return of expensive chartered tonnage. We want to now take our speed of decision-making, market responsiveness and cost management to the next level by adopting a function-led management approach."
Under Mr Glenn, the seventh-largest ranked ocean carrier has been divided into four regions – the Americas, Europe, north Asia and south Asia – run by regional presidents. The restructure will see APL revert to an executive board comprising a chief commercial officer, chief trade officer, chief operations officer and chief procurement officer, which, it is presumed, will sit in Singapore.
The main advantage of the shift to functional control would appear to be easier implementation of common policies and practices throughout the group and, thus, better co-ordinated control of budgets. Against this, regional autonomy generally affords the benefit of a closer contact and feel with local customers, by way of a quicker decision process, and benefits from less bureaucracy.
But now, it seems imperative for an industry which has only made a net profit once in the past five years that cost and revenue budgets are controlled in a judicious manner in 2014 to avoid further financial catastrophes.