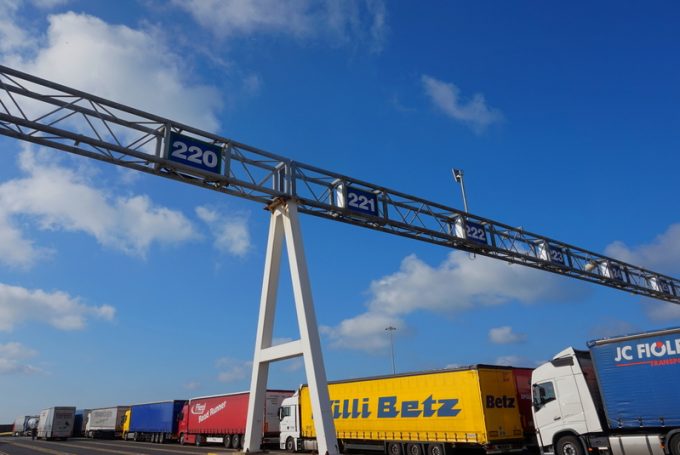 DB Schenker, DHL Express and DPD will be forgiven for suspending services after struggling to get to grips with the post-Brexit customs formalities, according to Davies Turner director Alan Williams.
He said the three major movers of freight had "made the right call", temporarily halting services between the EU and UK.
"You won't be commercially damaged long-term by pausing to get things right; you will be if you let it go on," Mr Williams told The Loadstar.
"I think it's a sign of strong management. What everyone is experiencing is teething problems and they can be forgiven because the [Brexit] deal was only done on Christmas Eve and released a few days before the transition period ended."
Policy director of Logistics UK Elizabeth de Jong agreed, adding that the timing had left no time for live trials of the new processes.
She said: "As a result, the logistics sector has been working through issues in real time, having to learn on the job, with traders, transport companies and government agencies all finding out whether their planning and understanding was sufficient.
"Some have reported great difficulties, some very few, and numbers reporting delays at the border are reducing as vehicle volumes increase.
"Our message remains be vigilant in ensuring loads are despatched to port with the correct documentation, and drivers need a negative Covid test to minimise any potential for delays. Meanwhile, we're flagging issues like this with government so they can be resolved quickly."
Another source said it was important to remember that many post-Brexit processes had not been used in nearly 30 years.
"Considering the heavy amount of EU-UK traffic, they could have been better prepared, but many of the new processes have additional steps which could only be put into practice once operations began, for example, the French smart border," the source told The Loadstar.
"Importers and exporters have a responsibility, and so do forwarders. They need to uphold authorisations with customs and authorities to remain compliant throughout the process. If they felt they were in danger of not being compliant, due to the data integrity their clients were providing and the additional steps around the processes, then I totally understand their decision here."
All three operators cited incorrectly filed customs documentation as the reason behind the suspension of their services, in effect blaming customers, with Schenker and DPD suggesting that only 10-20% of declarations had been filed correctly.
Even so, while a DHL Express spokesperson told The Loadstar there was no update on when it would be resuming services, both Schenker and DPD have started moving again.