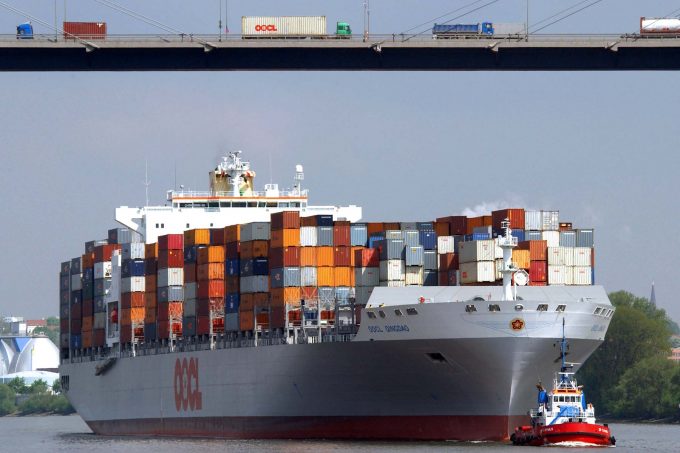 A very strong fourth-quarter 2020 operational update from OOCL is an indicator of the rich vein of profitability enjoyed by the liner industry since the middle of last year, despite the pandemic.
The liner barometer data released by the Hong Kong-based carrier's parent, OOIL, reported Q4 revenue up a substantial 51.2% on the same quarter of the previous year, to $2.42bn.
Total liftings across OOCL's four regions increased 23.7%, to 2,225,642 teu, with the transpacific up by 28.9%, to 639,034 teu, and Asia-Europe up 17.6%, to 429,144 teu.
The carrier's smallest trade, the transatlantic, liftings improve 22.8%, to 149,687 teu, while its largest region, intra-Asia/Australasia, was ahead by 23.5%, to 1,007,777 teu.
Average revenue per teu was up an impressive 22.2% overall, to $1,089 per teu, reflecting the substantial rate increases on all but the transatlantic tradelane, where the average rate per teu was up a more modest 4%.
Over the year, OOCL's liftings improved by an above-market 7.3% on 2019, to 7,461,941 teu, with revenue gaining 18.9% on the year, to $7.46bn.
Volumes were driven by a demand spike in the second half of the year after a sharp contraction in the first two quarters due to Covid lockdowns. But notwithstanding the enormous demand swings and subsequent e-commerce working-from-home and working-out-at-home consumer boom, OOCL's volume growth appears to be above the industry par.
"As the market has essentially not grown, this means a substantial increase in market share," said Lars Jensen of SeaIntelligence.
OOIL, itself a subsidiary of Cosco, reported a net profit of $102m for the first six month of 2020, including a contribution from its logistics arm. But based on its Q4 operational numbers, it is likely to see a vast increase in profits for the full year.
This will almost certainly be reflected in greatly improved results across the industry, which was estimated to have achieved a cumulative net profit of $5bn after nine months.
Meanwhile, the Shanghai Containerized Freight Index (SCFI) has seen its comprehensive reading virtually double since last summer, recording substantial gains across most tradelanes, and no end in sight to the bull run of container lines.
Indeed, Maersk, Hapag-Lloyd and ONE all upgraded their profit forecasts for 2020 in the fourth quarter, after the former, for example, had issued a profit warning at the start of the pandemic.
China state-owned Cosco has big ambitions for its OOCL brand, adding to the order of five 23,000 teu ULCVs last March with a November order for an additional seven, for delivery in 2023 and 2024.
Cosco is looking over its shoulder at fourth-ranked CMA CGM's fleet capacity of 3,022,391 teu and orderbook of 304,000 teu, compared with its own combined fleet capacity, including OOCL, of 3,039,533 teu and 276,000 teu on order.