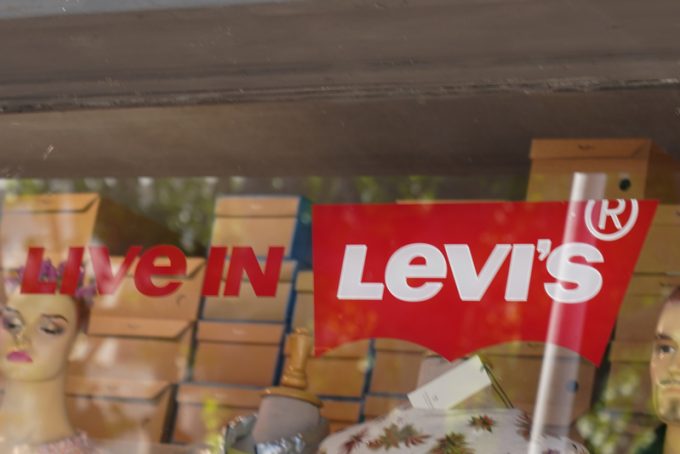 Sportswear and equipment producer Under Armour is one brand of many eyeing more direct access to consumers' wallets, reducing its reliance on retailers.
Before the end of 2022, it wants to quit 2,000-3,000 of the retail stores currently selling its products.
This will still leave sales through around 10,000 stores, but the move should boot profits as management is eyeing a more premium position in the market and selling more inventory at full price.
Denim fashion giant Levi Strauss is also gunning for more direct sales; last year it generated about 40% of its revenue this way. For this year, management has set a target of 60%.
The pandemic has added impetus to such plans. Nike, an early mover to sell direct, made 35% of its revenue through direct-to-consumer channels last year, up from 32% in 2019.
And, spurred on by the surge in online shopping over the past year, makers of fast-moving consumer goods (FMCG) are also looking to build sales to consumers – Kraft Heinz, General Mills and Kellogg have all made efforts to boost online buying.
Kraft Heinz sells baked beans and tomato soup via its Heinz To Home website to consumers in the UK, Europe and Australia, with online sales doubling last year to more than 5% of global sales. PepsiCo set up two websites last year to sell some of its brands, like Doritos and Gatorade.
"There is a trend towards direct-to-consumer," confirmed Jason Goldberg, chief strategy officer at Publicis Communications and chairman of shop.org, a division of the US National Retail Federation.
However, he added that this trend had been over-hyped, especially with regard to FMCGs. Much of the effort in that space has been experimental rather than fully fledged attempts to boost sales, he believes.
But for apparel and footwear brands, wholesale channels through retailers performed poorly in the pandemic, driving a need to find alternative ways of selling, he said.
However, Mr Goldberg said most large apparel makers had been well on their way with this before Covid-19, as the problems in shopping malls are not new. They have "'merely been aggravated" by the pandemic.
But direct selling does not work for everybody: people will go online to buy a pair of shoes that may cost $200, but they do not shop specifically for a can of soup.
"You can sell a $100 item to a consumer with free delivery, but not a $4 item," said Mr Goldberg, who believes the pivot to online selling has not been massive, partly due to the challenges and costs associated with changing the logistics.
"Your old warehouse is no longer suitable, but it's expensive to change," he explained.
Securing capacity for final-mile delivery is also a challenge, as the past peak season demonstrated when the integrated parcel carriers raised charges and kept ceilings on volumes from large clients.
But Mr Goldberg believes that issue has also been exaggerated – pricing and capacity limits were known in advance, he notes, adding that retailers for their part don't want to pay premiums year-round to make sure all their parcels get shipped.
Meanwhile, Levi Strauss is reducing the last-mile challenges by an increase in in its more traditional sales footprint. The company is taking advantage of depressed rentals for store space to add its own retail outlet locations.
Some of these are referred to by management as "NextGen stores". They tend to be smaller than traditional shops and will be equipped with machine learning to help with inventory.