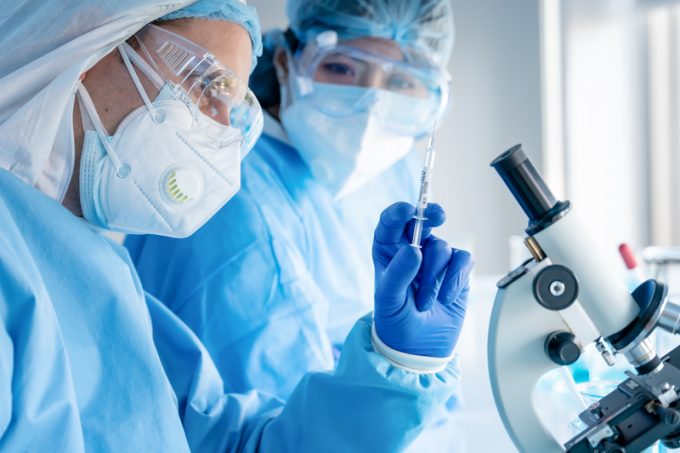 LSCMS and global market intelligence firm IDC have released a comprehensive guide for use by governments, NGO's, pharma and logistics companies and other stakeholders involved in COVDI-19 manufacturing and distribution.
Distributing COVID-19 vaccines will require the involvement of many parties and cannot be the remit of just one company or government entity. The blueprint looks at the factors that will need to be addressed from a supply chain perspective and the Vaccine Distribution Ecosystem (VDE) required to enable this.
Dr. Christopher Holmes, MD, IDC Insights Asia Pacific said "The challenge of combating COVID-19 is confronting governments across the globe. Getting the vaccine from the manufacturing sites to the global population will be the next challenge. Whilst the current emphasis is vaccine development, governments need to plan and the processes, infrastructure and organisations in place to adequately and effectively manage the VDE".
According to Dr. Raymon Krishnan, President of the LSCMS "The COVID-19 supply chain challenge is of a scale and magnitude no one alive today has ever seen. Governments alone cannot address this challenge, and no one organisation has the end-to-end solution or capability. Unique and specific solutions are necessary, with the essential support of public-private partnerships to form a VDE. These actions must be in place beforehand to reduce the lead-time for full vaccination in any given country.
Through Enterprise Singapore (ESG)'s facilitated interviews and discussions, leading Singapore supply chain service providers have also provided their perspectives in the document. Coupled to the input from the World Economic Forum, a robust and inclusive document is the end result, which in version 2 can be further improved as
the situation evolves globally".
"The COVID-19 pandemic presents global leaders and citizens with a unique and unprecedented challenge. Requirements across the supply ecosystem are monumental and require innovative responses in order to stem the dire socioeconomic consequences resulting from this pandemic. Planning and cohesive, public-private partnerships that enable safe and inclusive outcomes are vital for accelerating vaccine distribution. Participating in such a vaccine distribution ecosystem can protect lives and support a sustained economic recovery." Margi Van Gogh, Head of Supply Chain & Transport Industries at the World Economic Forum
The list of companies who contributed or were consulted in this document include:
– Ascent Solutions Pte Ltd – Blue Yonder APAC
– Changi Airport Group Pte Ltd – Cartrack Singapore Pte Ltd
– Dassault Systèmes B.V. – E2Open
– Knight Frank Asia Pacific Pte Ltd – Luxon Data Holdings Pte Ltd
– Nippon Express (Singapore) Pte Ltd – Roambee Corporation
– SAS Institute – SFS Global Logistics Pte Ltd
– Tata Consultancy Services Asia – Trames Pte Ltd
– VersaFleet Pte Ltd – Websym Solutions Private Ltd
– Y3 Technologies Pte Ltd – Yang Kee Logistics Pte Ltd
– YCH Group – Zebra Technologies
– Zuellig Pharma Holdings Pte Ltd
Download the Full Blueprint, Conquering COVID19: An Assault Plan for COVID-19 Vaccine Supply Chain Distribution
https://logisym.org/covid19-blueprint
ENQUIRIES
Edmund Lee
Secretariat / Media Relations
The Logistics & Supply Chain Management Society
(LSCMS)
[email protected]