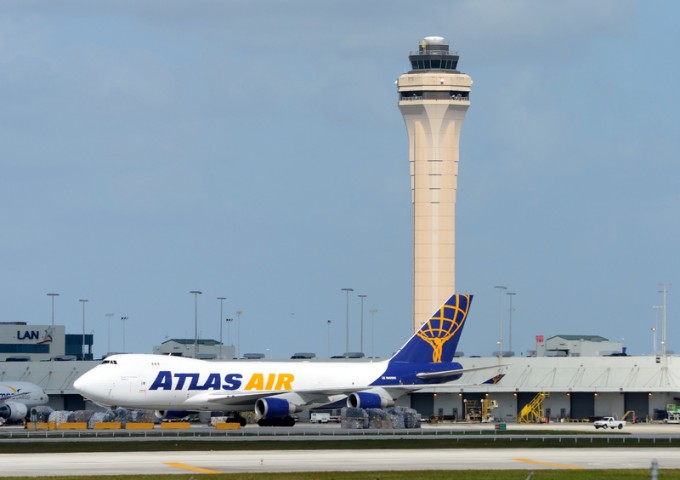 Atlas Air and two associated companies are being sued by more than 150 staff for $159m, in what could be the first case of many against airlines by unvaccinated workers.
The workers, who call themselves US Freedom Flyers, filed a case last month after Atlas implemented a mandatory US-authorised Covid-19 vaccine rule, in line with government recommendations.
The pilots, flight attendants and others claim Atlas "frightened" workers into "feeling they had no choice but to choose between a paycheck and having an experimental (and now proven extremely dangerous) drug injected into their bodies".
They added they "have suffered devastating financial, physical, psychological and other harm due to these violations, and who are now potentially subject to impending discharge and termination by Atlas and Atlas-affiliated entities following the recent imposition of the May 1, 2022 company mandate".
They asked: "Should pilots – under federal regulation required to be among the healthiest workers in the United States – who have taken an experimental 'vaccine' that is now shown to have potentially deadly, long-term side effects, be allowed to fly massive aircraft in our skies? While those who have (smartly) refrained from such a course be forced out of their jobs?"
The group is calling for compensatory damages of "no less than $1m per person", and punitive damages of "no less than $30m per person".
The 'freedom flyers' claim, in the politically charged lawsuit, that they were subject to harassment from vaccinated workers, who wanted the unvaccinated to wear masks on aircraft, and a toxic work environment.
The group also claims it was abandoned by the Teamsters union, "overwhelmingly led and directed by partisan Democrats and loyalists of President Biden".
In the wide-ranging lawsuit, which notes every potential ill at Atlas, however insignificant to the issue, the airline management has also been accused of becoming a "state actor" by "consistently acting in lockstep with … the Biden administration".
It seems unlikely Atlas will be the only affected carrier. On its website, the group notes: "We are looking for employees of the following companies to join our current lawsuit to be a plaintiff." The companies listed include Kalitta Air, Omni Air, Delta and American.
Atlas, which was claimed to have imposed "relentless, ever-shifting pandemic mitigation restrictions", has yet to file a response to the claim, which also alleged that "millions of people have been hurt and thousands have been killed due to the Covid-19 vaccines".