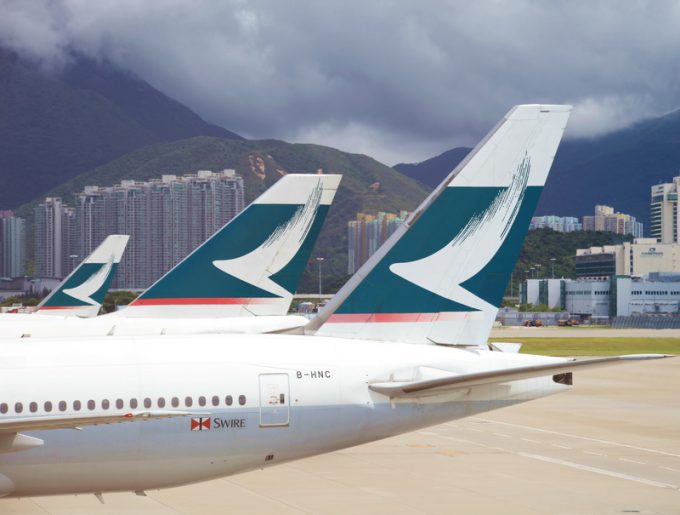 With regular airfreight capacity from China and Hong Kong still "missing" because of Covid restrictions, the industry is turning to charters to get through peak season.
Cathay Pacific released its August traffic figures yesterday, revealing a 9% month-over-month bump for cargo, but volumes were still only 66% of August 2019 levels.
Chief commercial officer Ronald Lam said: "While August is traditionally a quieter month for cargo due to the summer holiday period in the Northern Hemisphere, this was not the case this year and demand continued to be buoyant."
He said the airline had already ramped up its freighter schedule to peak season levels, with transpacific flights now at 39 per week, while two additional passenger-freighters were added to the fleet, giving it six in total.
Mr Lam added: "At the same time, our teams have been agile in responding to the constantly changing operating environment brought on by the Covid outbreaks in various parts of our network. This has particularly impacted our services to Shanghai, where authorities have increased quarantine requirements for ground staff to contain the situation."
As well as the current restrictions on the mainland, Hong Kong's own quarantine rules have previously impacted Cathay's operating capacity. According to the carrier, the Hong Kong government has extended the quarantine exemption for crew flying to high risk countries until 31 October.
"We are hopeful this exemption will remain effective beyond October," Cathay said.
Brian Wu, director of Hong Kong-based BEL International Logistics, said the city's air cargo capacity would depend on the government's Covid strategy moving forward.
He told The Loadstar: "The capacity of scheduled flights are still very limited and rates are high.
"We see there are more and more charter flights, either freighters or 'preighters' towards the end of the year.
"If the government policy becomes stricter on quarantine requirements, then there will be even less capacity, while the herd immunity approach would boost trading and the economy."
On the mainland, meanwhile, one Chinese forwarder in Shanghai noted how large swathes of regular scheduled capacity is still "missing" from the market, because of lack of ground handling staff and crew quarantine rules.
"Rumours are there will be a few flights back to Pudong (PVG) in the next few weeks, but we never know how it will play out," he explained.
For example, he said, Air China was supposed to resume flights ex-PVG to Milan last week, but yesterday the route was "suspended until further notice", and Qatar Airways now only has one flight per week from PVG, as it was forced to move 16 weekly services to Guangzhou.
He added: "IAG is not back, Lufthansa cut many flights, KLM only runs one flight per week, and Air France operates only three – bear in mind Air France KLM used to do 20-plus flights per week.
"So long as the quarantine requirement for airline crew and ground handlers is not loosened, then I do not think many flights can come back, and we will face peak season with a big shortage of capacity."
As a result, the forwarder said, there are more charter flights cropping up from China's smaller, inland airports, mostly for e-commerce clients.
"You name it, from Amazon to Alibaba to JD, and even some of medium-sized players, they all want to operate their own charters. I guess big exporters are convinced they cannot count on established capacity in the peak time," he added.