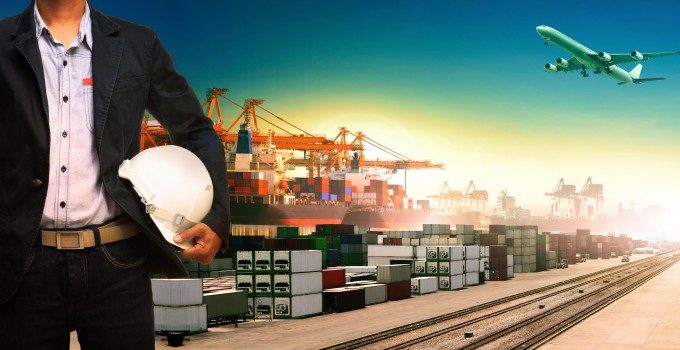 It's that time again – The Loadstar's annual Christmas quiz. Given the sheer volume of news this year, we have divided it by month.
Good luck!
January
There were "urgent calls" for a review on container lashings in January after the 13,092 teu Maersk Essen incident. How many boxes went overboard on its route from China to LA?
a. ) 200
b. ) 750
c.) 2,000
d.) 7,000
February
Congestion has been a strong theme in 2021. In February the first congestion appeared, at Yantian, causing severe delays. But what was the cause of Yantian's first congestion?
a.) A backlog of orders after Chinese New Year
b.) Lengthened delivery cut-off times
c.) An equipment shortage
d.) All of the above
March
XPO Logistics announced it would spin-off its contract logistics arm, to be named GXO Logistics. GXO has become the second-largest contract logistics player in the world, but in which country is its biggest market share?
a.) US
b.) China
c.) France
d.) UK
April
In Hong Kong, a fire at the airport led to many airlines banning shipments of what?
a.) Fire starters
b.) Vivo mobile phones
c.) The hotly anticipated new iPad mini
d.) Lithium batteries
May
After the Ever Given calamity, the Suez Canal Authority announced expected losses of $10m, owing to ships diverting via the Cape of Good Hope. In response it cut transit fees by about 17% for ships involved in European trades. But what percentage was cut for vessels returning to Asia from the US east coast?
a.) 23%
b.) 35-50%
c.) 60-75%
d.) 92%
June 
Back in June, speculation was mounting over just how large a company would result from the DSV Panalpina takeover of Agility GIL. Ti suggested the combined operation would surpass Kuehne + Nagel's market share by what percentage?
a.) 1.3 %
b.) 0.7%
c.) 6.3%
d.) 1.5%
July
At least two stories have broken through to the mainstream in the past 12 months, one being the Ever Given, the other, driver shortages. But in July The Loadstar was made aware of what "tactic" being used by agencies to lure drivers away from present employment?
a.) Free iPads to keep them entertained during long queues
b.) Scantily clad women
c.) Healthcare cover
d.) Toilet access
August
August saw Lithuania up the political ante, amid claims that China was to suspend rail services to the country. But what had the European state reportedly done to anger the People's Republic?
a.) Sent 20,000 vaccines to Taiwan
b.) Refused to attend the Winter Olympics
c.) Rebuffed a Chinese loan offer
d.) Established a diplomatic office in Tibet
September
Forwarders were predicting "big chaos" in air freight in September, with rates surging. But by what percentage were rates up at the time, compared to pre-pandemic levels?
a.) 112%
b.) 170%
c,) 200%
d.) 1,000%
October
There's rarely any optimism in this industry it seems, with analysts in October reporting that "normality" within global supply chains would not return until when?
a.) After Chinese New Year in February
b.) Never, it's f*cked, what even is normality?
c.) Q4 2022
d.) Q2 23
November
In November, Maersk bought airfreight specialist Senator, and announced it was beefing up its airline with the acquisition of two 777Fs and the lease of three 767s. CMA CGM has also hit the headlines this year with the acquisition of freighters. But which two other shipping lines own cargo airlines – and have done for some time?
a.) Hapag-Lloyd and Zim
b.) MSC and SM Lines
c.) Evergreen and NYK
d.) HMM and Matson
December 
2021 has seen a buying spree, with several more acquisitions announced right at the tail end of the year, including MSC's plan to buy Bolloré Africa Logistics. If MSC completes its deal with BAL, it will be the second largest deal in logistics in the past 20 years. But second to which deal?
a.) Maersk's acquisition of Hamburg Süd
b.) DSV's acquisition of Panalpina
c.) DHL's acquisition of Exel
d.) DP World's acquisition of P&O Ports