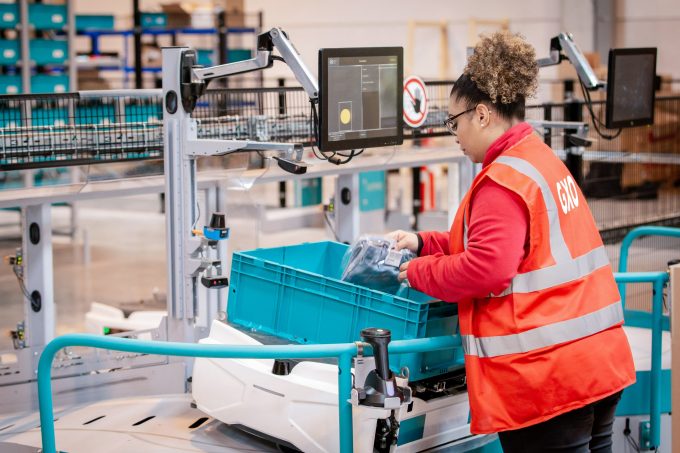 The world's largest pure-play contract logistics operator, GXO Logistics, has released its first results since its spin-off from XPO Logistics and upgraded its full-year guidance on the back of recent contract wins.
It posted third-quarter revenues of $2bn, which it said was up 24.6% year on year, and adjusted ebitda of $163m, compared to a pro forma adjusted ebitda of $142m the year before.
Malcolm Wilson, CEO of GXO, said: "We executed extremely well in the third quarter.
"We reported strong net income growth, as well as the highest revenue and adjusted ebitda of any quarter in our operations' history, despite unprecedented near-term global supply chain challenges," he added.
"Our sales pipeline reached a record level, fuelled by significant new customer demand. Looking ahead, we expect continued growth driven by the three massive secular tailwinds of automation, e-commerce and outsourcing."
However, in terms of revenues, its e-commerce. omnichannel and consumer technology was by far the largest, representing nearly half of its revenue, with $979m earned in the third quarter.
In comparison, the food and beverage vertical reported revenues of $290m; consumer packaged goods $240m; and the remaining $465m from other sectors.
Interestingly, the results also show that the UK has become the company's largest market, in terms of revenue, leapfrogging the US, after it – when still part of XPO – acquired a large portion of Kuehne + Nagel UK's contract logistics operations, covering the drinks logistics, food services and retail & technology businesses.
In the third quarter, it reported $680m revenue in the UK, compared with $599m in the US, while nine-month revenues were $1.85bn and $1.73bn, respectively.
Meanwhile, it recently announced new contracts with US luxury e-commerce platform Saks, supplying New York consumers from an e-fulfilment centre in Manhattan; and in Arizona, it is set to open a new, highly automated distribution centre for Abercrombie & Fitch, which will serve as the apparel retailer's west coast hub from the end of the year.
"In the third quarter, we won new customer contracts with an aggregate lifetime value of over $1bn, positioning us well to deliver on our expected 2022 organic revenue growth of 8% to 12%," Mr Wilson said.
"Our revenue retention rate has improved through 2021, versus the number reported at our investor day, demonstrating our customers' loyalty to GXO's value-added solutions," he added.
The firm is currently forecasting a full-year ebitda of $705m-$740m.