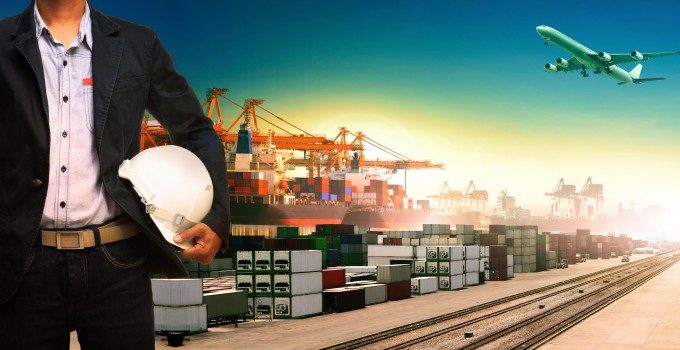 Concerns are growing within the air cargo industry over the transport of lithium batteries, due to the wilful neglect of regulations by shippers and their lack of safety oversight.
Addressing Air Freight Institute (AFI) delegates at the FIATA World Congress in Taipei last week, IATA global head of cargo Glyn Hughes said the industry needed to be increasingly aware of some shippers trying to circumvent regulations and deliberately shipping dangerous cargo.
"As an industry we have to be vigilant. We have to be thinking about how we can spot these shipments and prevent them, because in some cases there is wilful neglect in terms of the resolutions, the regulations and the shipping requirements of ICAO," he said.
Mr Hughes gave two examples of how avoiding regulations could have resulted in serious danger to airliners.
He showed a scanned AWB for a Philippine Airlines consignment of leather cases, chargers and screen protectors, which clearly stated "no batteries, no magnets". In fact, the shipment contained thousands (300 boxes, weighing six tonnes) of lithium batteries, which were not packed properly, labelled or declared. Fortunately the shipment was discovered smoking in a warehouse before loading
In a second and even more blatant example, Mr Hughes showed a product description for a powerful lithium polymer battery used with model aircraft. Worryingly, the seller clearly knew the regulations and yet chose to commit fraud to ensure the battery could be transported by air.
The description read: "The power of this kind of battery is more than 100W. We will attach the real label inside the cover of the battery and attach one wrong label showing it is below 100W on the surface of the battery – because if the power of the battery is more than 100W it can't be transported by air. Hope you can understand and we apologise to you for the inconvenience."
Mr Hughes said: "Our first reaction is to laugh, but this is unacceptable and extremely worrying because this guy knows the regulations."
Meanwhile, the proliferation of e-commerce sites and consumer-to-consumer exchanges such as Ebay, is resulting in a new wave of individual shippers gaining direct access to commercial air freight. The challenge of enforcing safety regulations is growing alongside the number of international shippers selling hi-tech goods online.
He added: "This is an increasingly alarming situation. So as IATA we're reaching out to a lot of the e-commerce sites and asking them to be more vigilant and ensure their sellers are compliant with the regulations."
Working alongside the World Customs Organization and the Universal Postal Union, IATA is also planning a poster campaign inside local postal offices around the world which aims to raise awareness and to remind people of their obligation to ship packages safely.