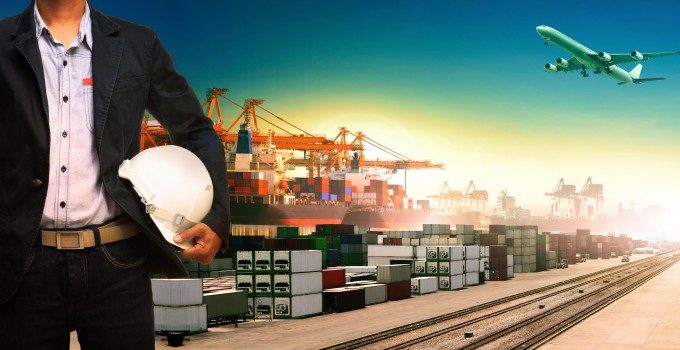 IAG Cargo is attempting to fill its short-haul bellies by offering forwarders a fast and time-definite service for parcels under 300kg across Europe.
But customers have questioned the value of an airport-to-airport service while integrators can deliver door-to-door relatively cost-effectively.
IAG's new service, EuroConnector, allows customers to ship goods between 114 European destinations, through hubs in Madrid, Barcelona or London, within 24 or 48 hours. Booking cut-off times range from two to six hours, depending on whether the air cargo is loose or intact.
Forwarders must deliver and pick up cargo at airports – although IAG does offer a small package pick-up service in Frankfurt and London.
IAG Cargo, which offers more than 6,000 flights a week in Europe, claims it is not necessarily competing with integrators, but the European trucking services.
"We can carry a single box of, say, 20kg which don't need to wait for a truck to fill up," said Camilo Garcia, IAG Cargo's head of global key accounts. "And some of our customers are already coming to our destination airports anyway."
While it makes sense to use relatively empty belly space, its price however could make the product harder to market, said forwarders.
"You can't compare the price with trucking costs," acknowledged Mr Garcia. "But the pricing structure is very attractive and very simple. It is very easy for customers to make a decision and book."
But one air freight forwarder questioned the value of an express service which couldn't deliver to the door.
"I'd still guess my cheapest option would be door-to-door with the integrators. I still have to pay for the handling cost and the forwarder at the other end. But I can see it might be more beneficial for shipments which are over 50 or 75kg."
While IAG Cargo has not yet announced its pricing for the service, equivalent examples could be DHL's Economy Select, a time-definite two-to-four day service in Europe by truck, which, for a 30kg package would cost between £88 ($140) and £132.
Mr Garcia said IAG Cargo was so confident of its ability to execute the service properly that it was offering a 50% money-back guarantee on its 24-hour service for any cargo not flown as booked.
"We believe this speed and time-definite service will be at a price that can be afforded, and we believe our pricing is competitive."
The carrier hopes to attract the e-commerce sector, and has launched now in the hopes of picking up some Christmas business.
"There is a significant amount of business carried by freight forwarders in this sector," said Mr Garcia. "We are looking at the fulfillment of online retail in particular."
But the forwarder believed most retailers would already have their e-commerce fulfillment in place: "The only way I can see it working is if you have 50 parcels going to one destination and they can fly as one lot under one AWB, and then be consigned together to a partner. But it could be that the integrators can do that and then distribute individually."
IAG hopes to attract business to its long-haul networks too, and the product covers imports and exports from Europe, as well as intra-Europe.
"We are expecting a balanced combination – a lot of freight is trucked in to our hubs," said Mr Garcia. "This service helps urgent consignments with immediate uplift."
The forwarder argued: "You need a strong partner on the ground for this to work properly and to link to a distribution process at the other end, and you will always run into the integrators.
"You could also have clearance issues, as you'd have to identity each parcel – each one could have a Customs liability. Yes, this could work, but it's not necessarily the most logical thing for the ecommerce sector."
He concluded: "I think we will use it from time to time – I can't say we would use it often. But you can't blame them for trying."
Mr Garcia said it was an efficient way of moving cargo.
"We want to optimise the use of our capacity. We are very keen to face up to the challenge of making rational use of our capacity, and make it attractive to the customer."