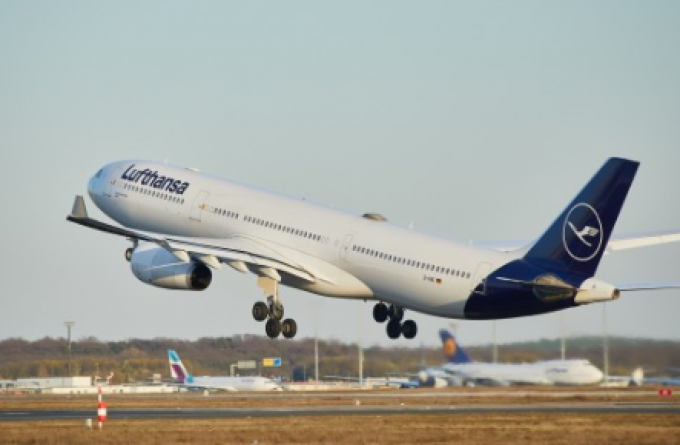 Passengers – and consequently belly space – are back, according to Lufthansa's financial results.
Last year, in the nine months to September, cargo produced about half the revenues of passengers; this year, logistics turnover accounts for about 22% of the combined passenger/cargo revenue.
Capacity, measured in available cargo tonne-km, rose 24% year on year, leading to a fall in load factors of 11.4 percentage points. Revenue cargo tonne km went up by just 4%. But capacity is still at 80% of pre-crisis levels.
But it led to another record result for Lufthansa Cargo, with adjusted ebit up 10%, to €331m, in the third quarter. And its operating profit of €1.3bn over nine months, 37% higher than last year, should help it exceed last year's full-year total of €1.5bn.
"Although airfreight capacities on passenger aircraft are increasing again, due to the continuation of air traffic recovery, especially on the North Atlantic, average yields remain well above pre-crisis levels, especially on routes to Asia," it said.
Cargo capacity is set to rise. Lufthansa Cargo added a second converted A321F in the past quarter and has renewed leases on two 777Fs until 2031.  It is also expecting three 777Fs and seven 777-8Fs – the first delivered in June.
Lufthansa Group, which saw revenues of €23.9bn in the nine months and a profit of €842m (after a loss of €2.1bn last year), said it was raising its earnings forecast and expects adjusted ebit of more than €1bn for the year.
Meanwhile, IAG Cargo also reported results today. The freighter-less carrier saw revenue of about one-third of Lufthansa's logistics unit, at €373m for the quarter. Year-to-date, the carrier saw revenue of €1.2bn, up 3.6% year on year.
IAG said capacity between London/Madrid and the US more than doubled in the quarter. It singled out perishables as a growth sector, with its Constant Fresh product seeing volumes up 114% year on year in the quarter.
It said: "The extra lift out of the US has provided an important lifeline to US growers transporting their goods across the Atlantic, with a notable increase of those goods landing in the Middle East, where flights have doubled from IAG Cargo's London Heathrow hub since Q3 21."
It also noted that transactions with SME forwarders had increased by 20%.