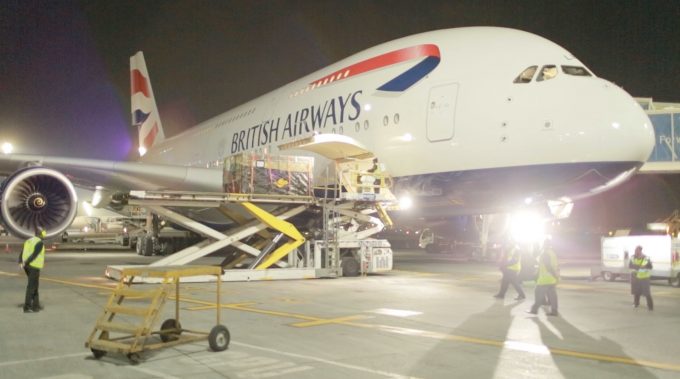 IAG Cargo has announced that it will charge customers still using paper air waybills (AWBs) – but the news has left some confused, the move coming five years later than that of other carriers.
One forwarder even said IAG already issued charges for customers using paper AWBs.
Nonetheless, from 3 April, IAG Cargo says, it will introduce a fee of £10 ($12) per paper AWB, as part of its "Destination Digital" strategy, an effort to encourage adoption of electronic AWBs (eAWBs), with a target of a 100% adoption by the end of the year.
A spokesperson for the airline group, which counts BA among its carriers, told The Loadstar: "The eAWB was introduced in 2010, something IAG Cargo quickly supported and implemented.
"Many customers have already signed up to eAWBs, which has a considerable advantage for the industry in driving operational efficiency, simplifying the process of document handling and making the air cargo industry more sustainable. It is important that we drive customer adoption to optimise the efficiency of operations to deliver the levels of performance our customers expect."
When asked, the spokesperson would not be drawn on the number of customers already using eAWBs, but a figure of 50% has been mentioned elsewhere in the media, while sources The Loadstar has spoken with suggest it could be as high as 80%.
Sources have also questioned "the reality" of a 100% paperless system, pointing to government security requirements, singling out the Civil Aviation Authority as requiring paper AWBs.
One forwarder told The Loadstar: "Where this all gets messy for me is that, yes, probably 80% of airlines' customers today are using eAWBs, but paper AWBs are still being printed and sent to meet the needs of security paper trails.
"I spoke to two of our hauliers today and they said they always deliver paper air waybills, as they risk [shipment] rejection if not."
Adding further confusion for this forwarder is that it was not entirely clear what was "new" about IAG's charging announcement, as it said it had already paid a fee for using paper AWBs.
Asked if the forwarder agreed with claims made by others that this was simply a "money-grab" by the airline group, the executive said this sounded like a "fair assessment".
The forwarder also agreed with claims made by some in the industry that the present rate of adoption went as far as possible without changes in regulations, adding that the 15% to 20% who had not adopted eAWBs, "simply won't, or can't".
Use of paper AWBs leads to an additional 7,800 tonnes of paper documents being processed each year, and migrating to eAWBs has been a more-than-a-decade-long endeavour of IATA's.
In 2020, after years of frustration, the aviation association set a goal of 100% eAWB, meaning all shipments would be carried only by eAWB. IATA has since dropped its reporting on the subject.