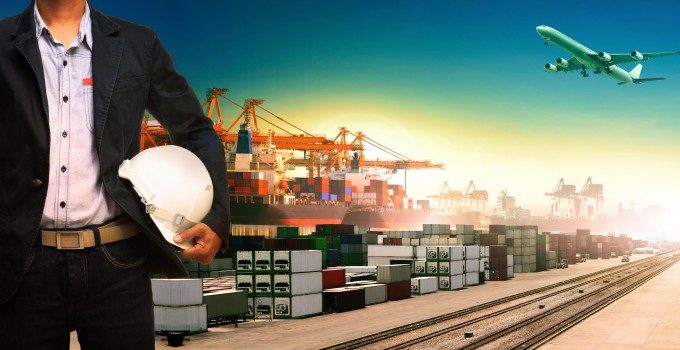 Shippers and forwarders have urged Lufthansa Cargo to incentivise customers to digitalise through rewards rather than punishment, as it seeks to boost electronic air waybill (e-AWB) adoption.
From 2 April, the German flag-carrier will implement a €12 per paper air waybill fee for tradelanes on which eAWBs are available.
A spokesperson for the carrier told The Loadstar that it would only charge €1 until 1 October.
"With the introduction of the digital air waybill, Lufthansa Cargo has already set the course for the digitalisation of the logistics industry," said the spokesperson.
Responding to the news, head of Evofenedex, the Dutch Shippers' Council, Rogier Spoel told The Loadstar it was the right idea – but the wrong approach.
"We're in favour of a greater push for eAWBs, but this only works if you stimulate parties to use them, not punish those that use paper," said Mr Spoel.
"This could be achieved with lower rates or other incentives: offer shippers free track and trace on the eAWB, and that will push forwarders to adopt eAWB."
Mr Spoel was not alone in his stance, with several forwarders echoing his comments, with supply chain business development director at MIQ Logistics, Matt Fullard noting that "many" airlines and airports are yet to participate in eAWB roll-out. And he questioned Lufthansa's justification in imposing fees as a result.
"Arbitrary charges are never welcomed by MIQ Logistics, or the forwarding community who will always try to protect their customers," added Mr Fullard.
"The danger for Lufthansa is that those affected by the imposition of this fee will simply select alternative carriers."
Unsworth Global's Mario Gomez said there are still many forwarders and shippers that are are unaware of eAWB and its advantages.
"There is still a lot of progress to be made in raising awareness of the eAWB initiative and the airline's do have a big role in achieving that, but is levying a charge really the best way to achieve this?" asked Mr Gomez
"We believe that eAWB and paperless transactions is the right move for the industry, but instead of a charge for those that still use paper AWB, a reward system could be devised for the forwarders and shippers that implement the eAWB."
Air freight director at Norman Global Gary Dean acknowledged that he shares Lufthansa's frustration with the slow pace of eAWB adoption, but we did not support the imposition of this fee.
"Particularly when the primary benefit is on the carrier's side rather than the forwarder, who has to invest in costly software changes in order to participate," said Mr Dean.
"Additional charges are always received negatively, rather than levying a surcharge for not adopting eAWB, we would prefer to see a discount, or other reward, for adopting eAWB."
The carrier did not respond to questions on whether subsidiary carriers Brussels and Swiss World Cargo would also be implementing the fee. However, the spokesperson did say eAWBs were "already well received" by many of its customers and partners as they "simplify" handling and reduce errors.
"It's a decision that allows companies to save up to 50% of document processing time, and thus significantly reduces costs," continued the spokesperson. "In order to ensure smooth implementation, the freight carrier supports the switch to the digital consignment."
Lufthansa Cargo has been offering eAWBs since 2013, and reports suggest the move was also linked to its desire to pass on the processing costs of paper AWBs.