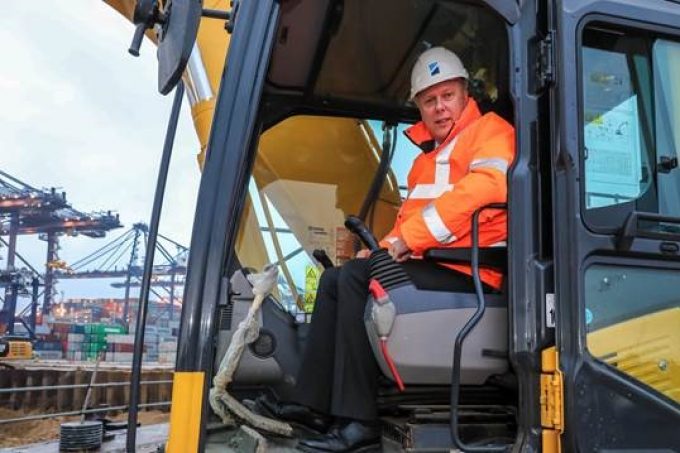 There is one very important question about Chris Grayling's Hutchison £100,000 a year wage packet for seven hours' work a week: does it include holiday pay?
We're talking serious numbers here – if Hutchison Ports expects Mr Grayling to work all 52 weeks of the year, that amounts to £274.73 per hour; but if, like the rest of us, he gets the standard four weeks' paid annual leave, it works out at £297.62 per hour.
As an aside, the difference between the two is nearly three times the national minimum wage of £8.72 per hour for adults over 25.
But hey, it's a free world and, as a private company, Hutchison is at liberty to pay whoever it wants whatever salary it decides. But you can't help asking yourself – what will the real cost to Hutchison be, given Grayling's track record of wasting £2.77bn of tax payers's cash, and – is that deal really value for money?
Details of the contract, published on the House of Commons register of MP's financial interests, shows it runs from 1 September to 31 August next year, and that it has has also been cleared by the Commons' Advisory Committee on Business Appointments (ACoBA), which monitors the business dealings of present and former public servants.
Mr Grayling submitted details of his proposed contract for ACoBA's "strict scrutiny". Its response includes the hilarious concern that, via his previous role as transport secretary, he may be able offer the port group an unfair advantage from his insight, "and in particular where this has a bearing on Hutchison's operations in the roll-on, roll-off market segment on shortsea routes".
Given that he infamously awarded a ferry contract to a company with no ferries, you have to wonder quite how valuable this "insight" may be. The British public certainly had little to thank him for during his time as secretary of state for transport.
Nonetheless, ACoBA was apparently convinced by Mr Grayling's assurances – which presumably also offered reassurance to those Hutchison executives whose job it is to run an efficient port – that his role would be purely limited to advising on environmental matters and its engagement with local enterprise bodies.
There is, thus, an intoxicating sense of irony that the details of his contract emerged on the same day that it has become publicly transparent that operations at Felixstowe are approaching meltdown. It is as if even just attaching the name "failing Grayling" to a business is enough to send it into paroxysms of confusion and leave it suffering a severe bout of congestion indigestion.