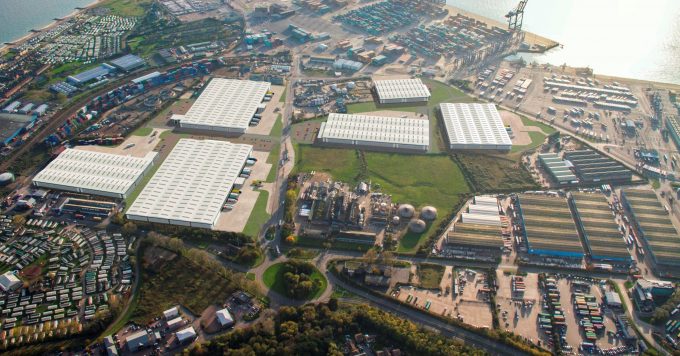 The deadline for submission of bids to build and operate seven proposed freeports in England passes today, with as many as 40 bids understood to have been received by the UK Treasury. 
A further three freeports are planned for Scotland, Wales and Nothern Ireland. 
The government opened the bidding process in the middle of November, which meant a very tight window for ports and local enterprise authorities to form consortia and submit bids – a timeline that has been criticised within the industry. 
Speaking on a Lexology webinar this week, Jonathan Brufel, partner at law firm Gowling, said: "Bidders are very much of the view that if they had had more time, they could have delivered better bids.  
"There's a lot of constituent parts to a bidding consortium and it is difficult to bring them together in such a short space of time. 
"The market rumour is that there are 40 bids, so there will be a lot of disappointed bidders, but the market believes the UK could support more freeports," he added. 
According to UK Major Ports Group (UKMPG), bids have been submitted by every major seaport operator in the country, in some cases more than one bid,  
CEO Tim Morris said: "It looks like bidders have risen to the challenge issued by the government to deliver bids that offer real potential for stronger global gateways for trade, to boost prosperity and opportunity for coastal communities and that drive innovation.  
"They also demonstrate commitment to high standards and growing social value. The challenge is now back to the government to assess fairly and in a considered manner a significant number of strong but quite different bids." 
According to government guidelines, bids will be judged on three main criteria: to act as national hubs for trade and investment; to regenerate communities as per the government's regional levelling-up policy; and to act as centres of innovation. 
However, Mr Brufel said, the challenge for government will be how it balances those criteria. 
"There are also concerns that the levelling-up agenda might take preference over fair and transparent bidding process," he said. "I know there are concerns in the south of England that their bids are inherently prejudiced by the fact that their areas are not at the top of the levelling-up agenda."
The UKMPG added: "For industry and potential investors, it is crucial that the process for becoming a freeport is fair, transparent and evidence-based."  
Details of some bids have been passed to The Loadstar: Hutchison Ports is at the heart of the proposed Freeport East, centred on its port facilities at Felixstowe and Harwich; on the Thames, DP World, Forth Ports and Ford Motor Co are proposing a freeport comprising London Gateway, Tilbury and Ford's Dagenham manufacturing plant; and Associated British Ports has submitted a bid to develop a freeport around its facilities on the Humber estuary. 
The Loadstar understands the government is due to make decision on submissions by the "end of spring", with an expectation that the first freeports will be operational by the end of the year.