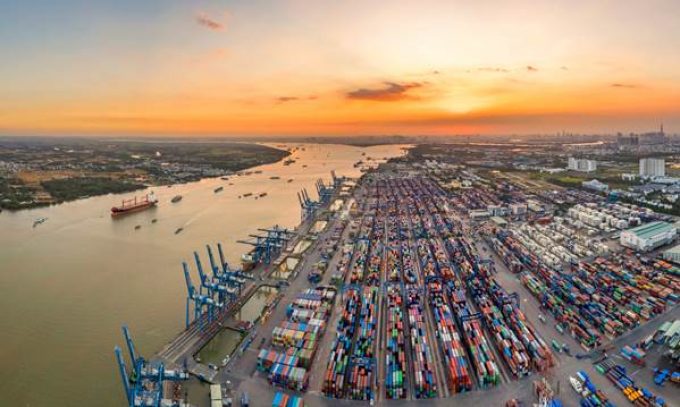 Vietnam is emerging as an important hi-tech manufacturing hub, following months of supply chain disruption in China.
This month, Apple reportedly decided to shift some iPad production to Vietnam after having been more exposed to Beijing's Covid lockdowns than some of its tech rivals.
Two of them, Samsung and LG, already have large manufacturing footprints in Vietnam, and have upped their investment in the country: Samsung has announced $920m for a phone component facility in the north; while LG has earmarked $1bn to increase output at its flatscreen TV factory in Hai Phong.
Cristian Predan, area manager South-east Asia at Gebrüder Weiss, told The Loadstar Vietnam was becoming a key location for manufacturers in the e-commerce and consumer electronics sectors.
He added: "Vietnam is continuing to adjust the legal framework to govern foreign direct investment (FDI) to the hi-tech industry and the interconnection of economic zones."
This has prompted many multinationals to move production to Vietnam, Mr Predan said, particularly for smartphone production.
Investment in manufacturing has helped boost the country's trade growth this year, with January-May exports rising 16.7%, to $153.3bn, and imports up 15.3%, $152.9bn.
And, according to Vietnam's civil aviation authority, air cargo volumes grew 30.6% in the first-half, to 765,000 tonnes, and is on track to hit 1.5m tonnes for the first time by year-end.
Mr Predan said Gebrüder Weiss had seen a 30% uptick in both air and sea shipments in Vietnam last year – it was "the right decision" to set up shop in the country a decade ago, he added.
"We are seeing remarkable growth in key industries such as comms equipment, textiles, electronics and hi-tech, also in automotive, which requires complex logistics solutions.
"Many companies are opting for alternative production locations to offset business risks, and another reason is the growing prosperity in China, which causes an increase in labour costs. Right next to China, Vietnam is the first choice because of its accession to a number of free trade agreements."
Nevertheless, Mr Predan said Vietnam was hampered by high logistics costs, rising fuel prices, port fees, labour shortages, inflation and traffic congestionthat delays connections between the country's many industrial parks.
But he added: "Vietnam is focusing a lot on logistics infrastructure development, and we expect more investment to come here in the near future."